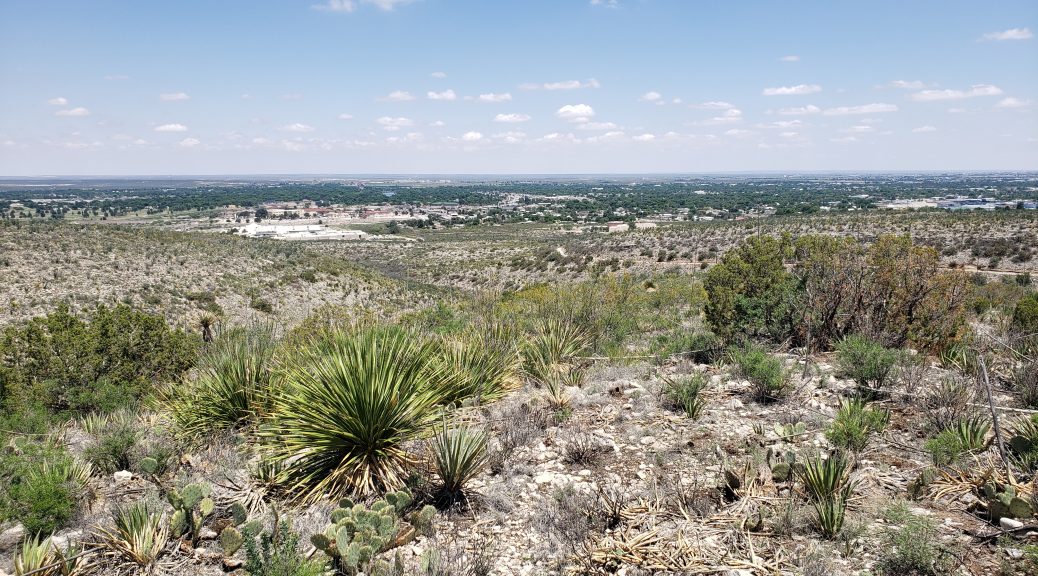 Carlsbad, New Mexico
Carlsbad, New Mexico
I stayed in Carlsbad to visit both Guadalupe Mountain National Park and Carlsbad Caverns National Park.
Unfortunately, the Dog Fire, that started May 11th from lightning, closed much of Guadalupe Mountains NP. And I didn't get reservations in advance for a tour of Carlsbad Caverns. They were booked for over a week. Luckily, however, I kept checking recreation.gov and got a tour Tuesday, June, 1st.
I had booked 5 nights here thinking that would give me a lot of time for both parks but really didn't need that much time for the parks unless I wanted to do longer hikes. I did find a few things to do in Carlsbad.
I spent some time walking through the Halagueno Arts Park one afternoon. It's a lovely little plaza by the museum and library. I really liked the sculptures. I returned to the park a few days later to visit the Carlsbad Museum and Art Center. It's free entry, there are lots of interesting art and a great special exhibit on Icons and Symbols of the Borderland.
Walking along the Pecos is very nice; there is a dog park just off Lea. I walked all along the Riverwalk from the the water park to the beach park and up to Friendship Park, crossing the river at the pedestrian bridge to the Pecos River Village Recreation Center down and around the Bataan Recreation Area and around the lower reservoir back up the Riverwalk.
I also visited the Living Desert one afternoon. I don't usually visit zoos as I find them either just sad or disturbing. I don't think we should be keeping animals in small cages, especially those that are use to roaming 100s of miles like wolves or eagles. Some do great work in rehabilitation or conservation, of course. Some of the birds in their aviary here were rescued after injuries. The trail through the gardens is lovely, however.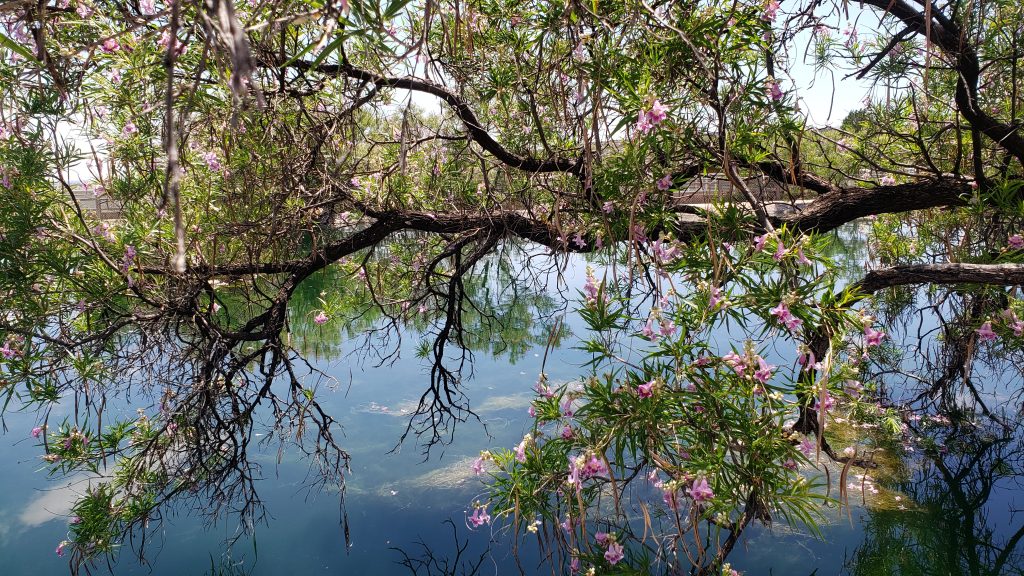 Restaurants
I picked up groceries from Albertsons for a majority of meals.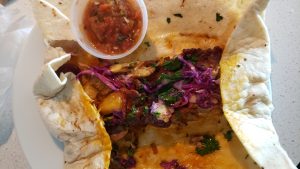 I did have a great Hawaiian burrito from Bone Appetite Bistro. Their food truck is across from Milton's Brewery; there is outside seating and they serve flights and had some very good beer. Boo was welcome on the sidewalk with me. The last night in town, I walked over to Guadalupe Mountain Brewing Company for a flight; they were right across the street from my hotel.
** all photos property of Lisa, not to be copied or reproduced **