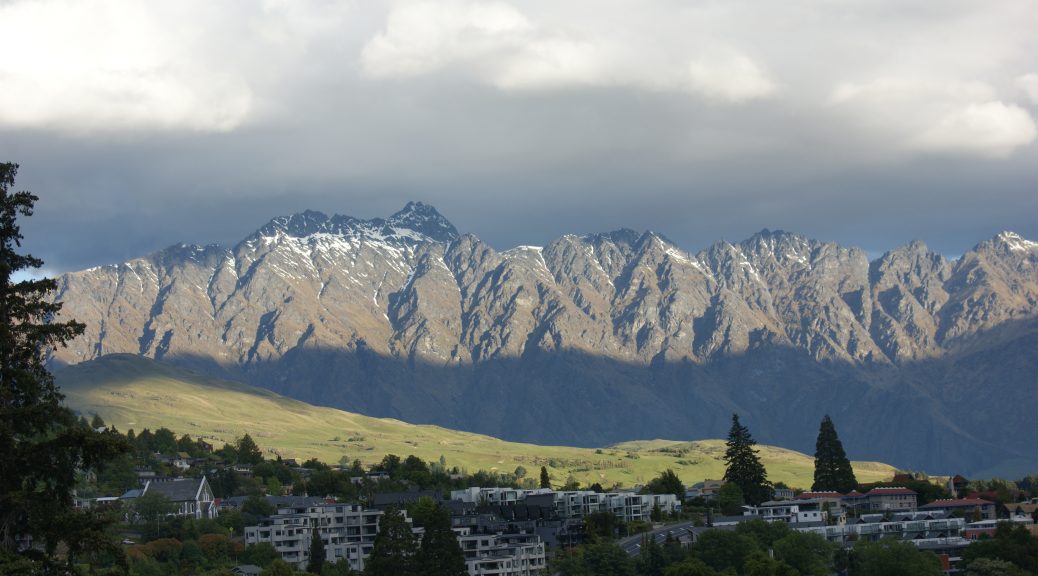 I had been to New Zealand for a week. My daughter and I had a 3-week package tour to Australia and New Zealand in 2005, spending the last week on the south island of New Zealand. I loved it and knew I wanted to return. Kelly was busy in our usual travel months of September and October, but was still interested in a trip this year. I remember her asking what location would be good in November? I immediately thought of New Zealand, asking her if she was interested. It was a definite YES!
So we planned our trip, flights, lodging, and booked several great activities, including a hike in Fiordland, a dark sky event at an observatory, and an evening with penguins.
We left Monday, November 19th, for Christchurch, from O'Hare, through LAX.
We lost a day crossing the date line, arriving Wednesday, November 21st. We only had a half day here.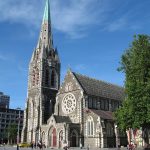 Christchurch suffered a bad earthquake in 2011. Alex and I saw this lovely city before all the damage. When Kelly and I returned, the Christ Church Cathedral, that gives the city its name, was still fenced off and there were shipping containers all over the downtown being used for a variety of stores and businesses. The church was severely damaged by several earthquakes that year, in both February and December. The Anglican Church wanted to demolish it and build a new church but several groups took them to court to prevent this. The courts sided with the church but after removing the tower in early 2012, nothing was done for several years. In September 2017, the diocese announced the cathedral will be rebuilt and work started in 2019. Alex and I had certificates from climbing the tower, but Kelly and I just viewed the ruins behind the construction fencing.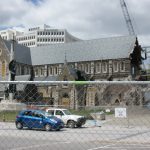 Since we had such a short visit we found a two-hour walking tour of the city. We met in Cathedral Square and had a great guide, who not only showed us the highlights of the city, but told us how they were adapting after the earthquake. We learned a lot about how large areas of the city suffered due to "liquefaction" of the land. We also visited the Sign of Takahe, took a gondola ride, and visited the botanical gardens.
We spent the evening in Dorset House Backpackers. Thursday, the 22nd, we took the TranzAlpine train from Christchurch to Greymouth. It's a 4 1/2 hour trip, with stunning scenery. We had rental car reservations; after picking up our car at the train station we immediately headed to Punakaiki. This was my first time driving on the left and I had to really concentrate. I was quite nervous leaving the city but it was much easier once we got out of town. We had about a 30 minute drive to the pancake rocks. We spent several hours hiking here before continuing to Franz Josef.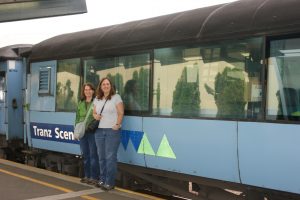 We spent the night in YHA Franz Joseph Glacier Backpacker. This was the first vacation where we used hostels. When I hear "hostel" I think large shared dorms, and lots of drunk teens and 20-something's. I have no desire to share a room with multiple strangers but Kelly convinced me there are more options. There are plenty of hostels with twin, or even single rooms, some with shared baths others en suite. I was really surprised and pleased with all our lodgings and have been checking hostels for options ever since this trip. Thursday was both my birthday and Thanksgiving so we went out to eat and have a few beers to celebrate, not that we needed the excuse.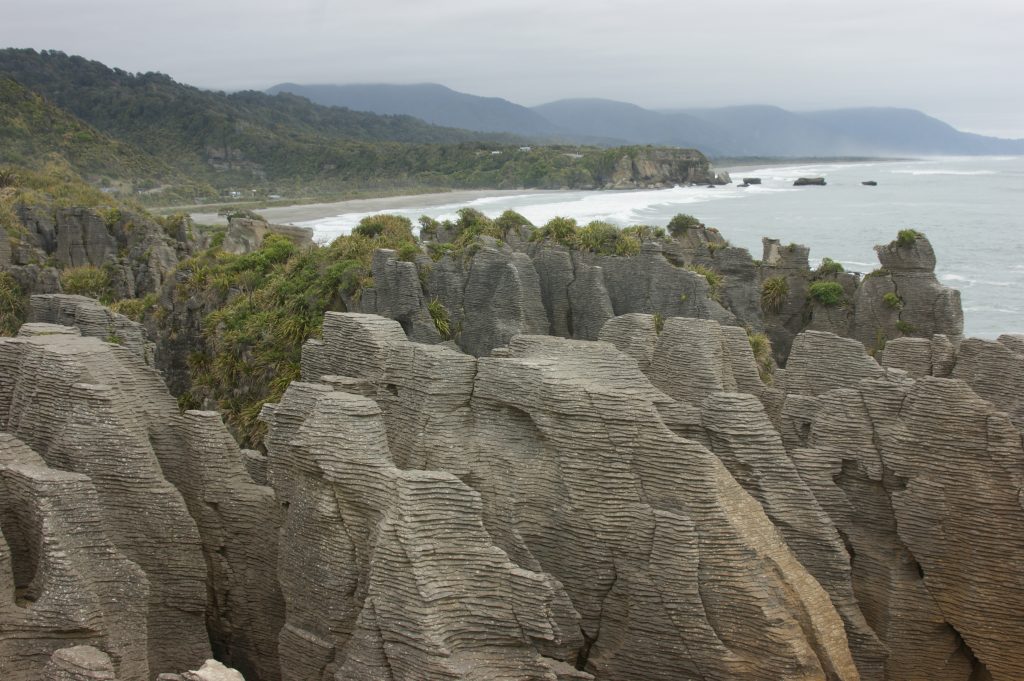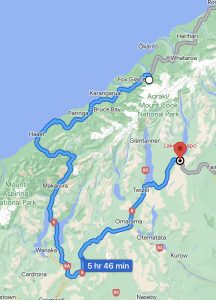 We spent Friday morning with the easy hike out to the glacier, about 2 hours. When we finished we drove to Lake Tekapo. We had about a 6-hour trip through the Southern Alps. We stayed at the YHA Lake Tekapo. We had reservations for Earth & Sky, at the Mount John Observatory. We only planned one night here, and the weather did not cooperate for us. When wind speeds are too high, they can't open the telescope because of the potential for damage. Unfortunately, we missed the viewing. We did drive up to the observatory the next morning to see the telescope and observatory before leaving town.
The next morning, we drove to Oamaru, where we had a reservation for the evening to see the Blue Penguin Colony. We had about a 3-hour drive from Lake Tekapo. We stayed at Bella Vista Motel Oamaru.
We got lucky and, when out walking around town, found the Whitestone Cheese Factory about 10 minutes before they closed. They offered us samples of many of their excellent cheeses. This was where I learned, yes, I do like blue cheese after trying their award winning Windsor Blue. Delicious. We bought a variety of cheese for later.
We visited the North Otago Museum, the Opera House, and the incredibly gorgeous Public Gardens. We followed a tour "Secrets of the Old Town", with Living History NZ. Their site, http://www.livinghistorynz.com/tour, doesn't seem to be active anymore, however. The entire town is full of amazing history and architecture. When out walking around town, we stumbled across the Steampunk HQ. I was familiar with the term but didn't know much else about the it or the history of this science fiction genre. Kelly and I both enjoyed the visit.
We went to the penguin colony for our reservation that evening around 2030. These tiny penguins, also called "fairy penguins", are the smallest of all penguin species. Alex and I saw them on Philip Island when visiting Australia. They spend the day in the water, fishing, and come back to shore and their colony at dusk. There is stadium seating in the grandstand. Fortunately, while providing good viewing, the beach and their nests are blocked off from all access to protect them. It is a lovely wildlife viewing, watching them bobbing in the surf, back and forth, back and forth in the waves; finally reaching the shore, they run off for their nests. No pictures allowed, of course, as it would disturb them.
Sunday morning we were up early to drive to Te Anau. We planned on a stop in Dunedin and a visit to the Moeraki Boulders on the way. There is nothing to "do" here, just a sight to see, but definitely worth seeing. They are weird and wonderful. They can only be seen at low tide so we checked tide charts and planned our drive around that. Sunday, low tide was about 0741. It was just a 1/2 hour drive to the boulders from Oamaru and we arrived a little after 0800. We spent 1/2 an hour or so walking along the beach through the boulders.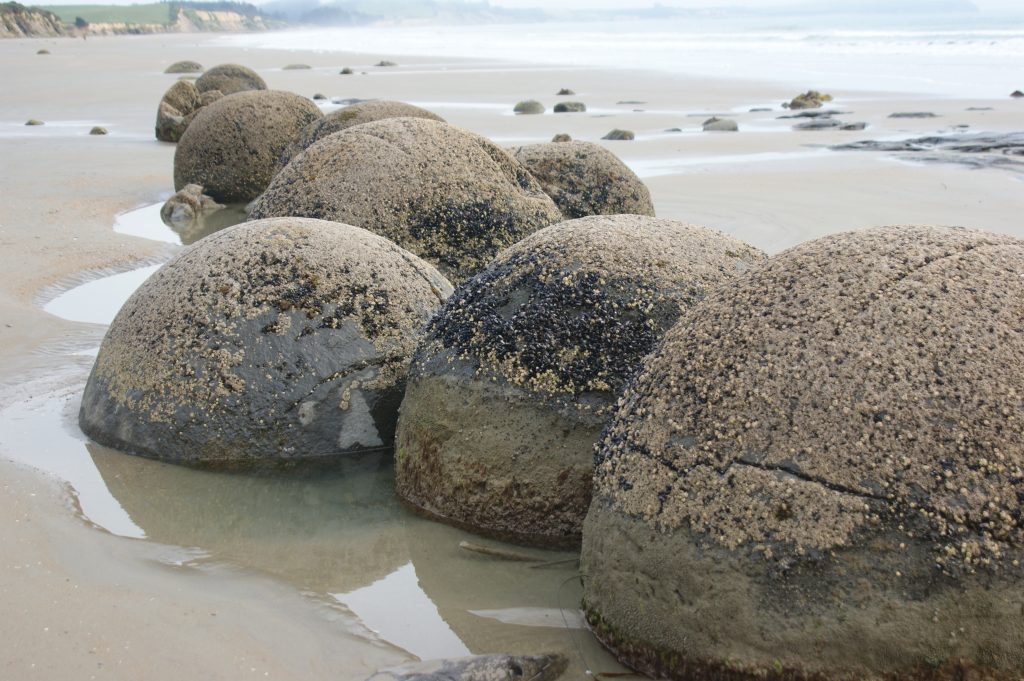 We continued to Dunedin, another hour drive. Dunedin gets its name from from "Dùn Èideann", Gaelic for Edinburgh, the capital of Scotland. It is a gorgeous location, situated on Otago Harbor and the remains of an extinct volcano. We had a busy few hours, arriving between 9-10 and leaving mid-afternoon. We went to Larnach Castle, Penguin Place, the Octagon, the city's eight-sided main plaza, walked through the beautiful railway station, enjoyed seeing historic downtown buildings, walked up Baldwin Street, "world's steepest", and made a stop at Speights Brewery. I don't remember where we ate, just a cafe on the Octagon, but I remember having a grilled chicken sandwich with Brie and cranberry sauce. This was my first time having a combination like this and I have been making it at home ever since.
We had about a 3 1/2 hour drive from Dunedin to Te Anau. We had bought a bag of delicious New Zealand apples, crisp and tart, and those, plus our Whitestone Cheeses, and a box of crackers was our dinner that we shared as we drove. That evening we visited the Glow Worms Cave Tour with Real Journeys. They've renamed to RealNZ. We stayed overnight in Te Anau Lakeview Holiday Park.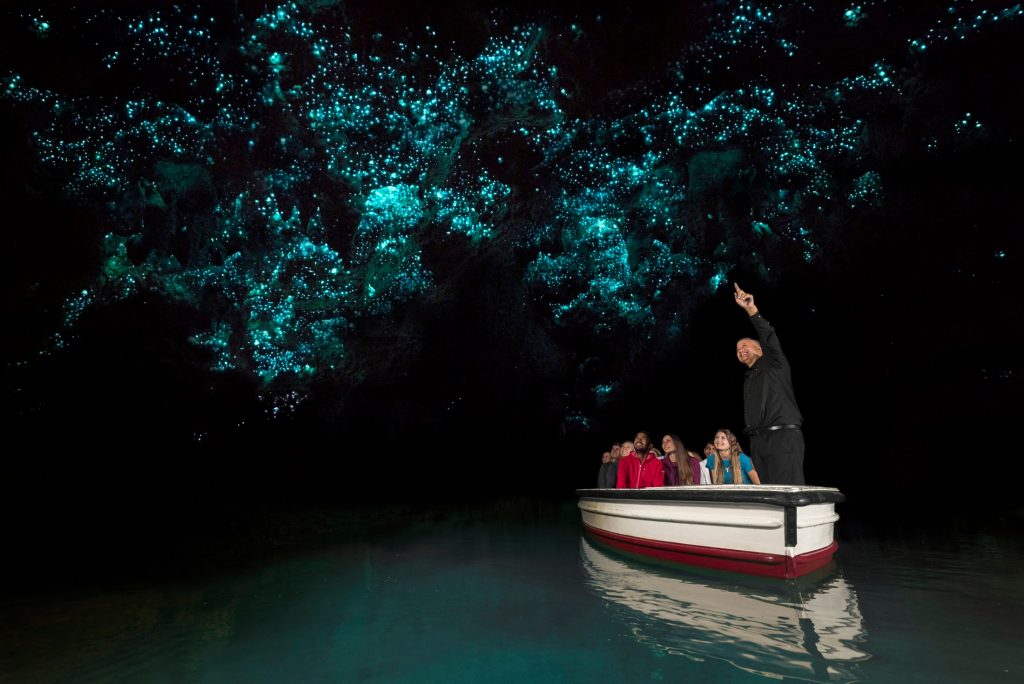 We also did a Doubtful Sound cruise with Real Journeys the next morning, with a "deluxe picnic lunch" included. The cruise departed from Manapouri. I don't see the shorter (2-3 hours, I believe?) cruise on their new site, just an all day or multi-day cruise, which sound wonderful, too.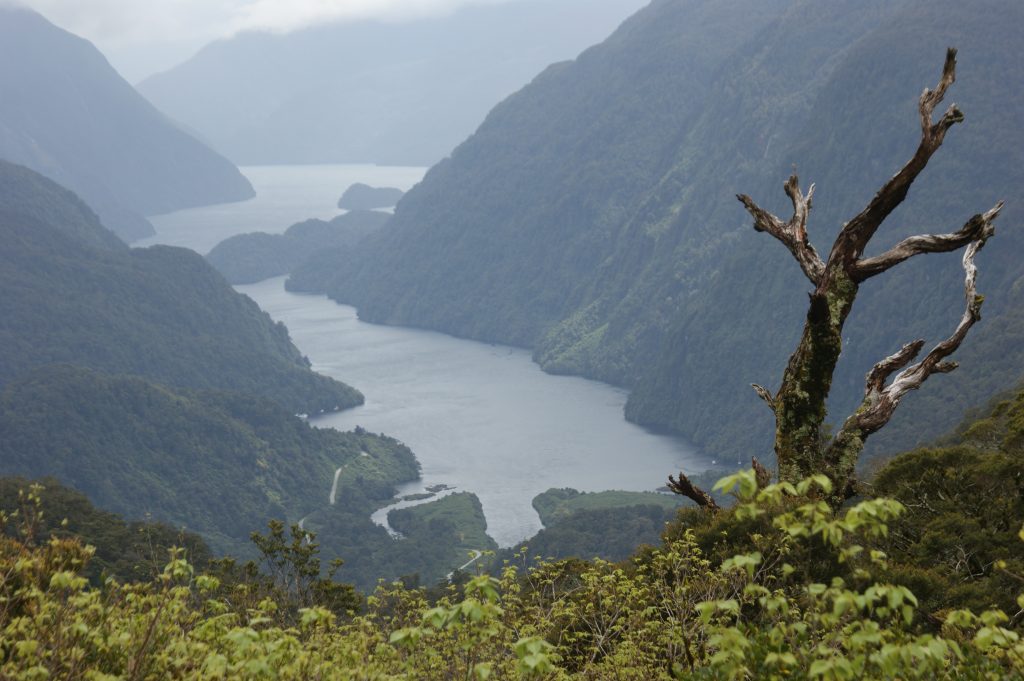 We drove to Queenstown that afternoon, Monday, November 26, after returning from our cruise. We spent two nights at Nomads Queenstown Backpackers, a large comfortable hostel centrally located in one of my favorite towns. We had lamb burgers and some excellent beer at Monteith's restaurant just across the street. The restaurant here seems to have closed, as I can only find one in Greymouth now. We also had meals at Fergburger and Hell Pizza over the next couple days.
We spent the evening walking around town, enjoying the waterfront, Queenstown Gardens, Shotover Street and more. Tuesday, the 27th, we drove out to Arrowtown, for a short visit to this historic gold mining town, before turning our car in at the airport. 
Later that afternoon, we had to attend a pre-hike briefing at Ultimate Hikes before the start of our 3-day, 2-night Routeburn hike. All the hiking routes in the stunning Fiordland National Park are open to anyone, but Ultimate Hikes has exclusive rights to the guided tours. Ultimate Hikes provides food and lodging, and truly makes this a "glamping" experience with their comfortable lodges and delicious meals. They offered hot breakfast, a large spread every morning to make lunch, a variety of breads, meats and other sandwich fixing, fruit, and other items to pack and carry, and welcomed us each evening with dinners like fresh salmon, asparagus and local wines.
We walked about 6-7 miles a day through the incredible landscape. You can walk at your own speed, walk with others, the guides, or stop whenever and just enjoy the beauty. I stopped a lot for photos. There was always a guide up front, and one at the end making sure no one left behind. The lodges have rooms to wash and hang hiking clothes so you don't have to carry much, large community rooms to relax, plus 2-4 people bedrooms. A perfect 3 days. We returned to Queenstown late afternoon/early evening on Friday the 30th. We stayed in Nomads Queenstown Backpackers for 3 additional nights. 
Saturday, we relaxed and explored town, walking all over, returning to the gardens, walking along the lake. We took Skyline Gondola to Bob's Peak for incredible views of Queenstown and Lake Wakatipu and the Remarkables. This is truly a awe inspiring location and why Queenstown is one of my favorite places in the world.
Sunday, December 2nd, we both had activities planned. I took a Lord of the Rings tour of filming locations in the Queenstown area. Kelly booked the Shotover Jet and bungy jumping at Kawarau Bridge, site of the world's first bungy jump. I wanted to do the Shotover Jet, too, but the times didn't work out. I wouldn't have made it back to town in time for my geek tour. Late that afternoon, we met to celebrate Kelly's bravery at Monteith's over some of their great black beer.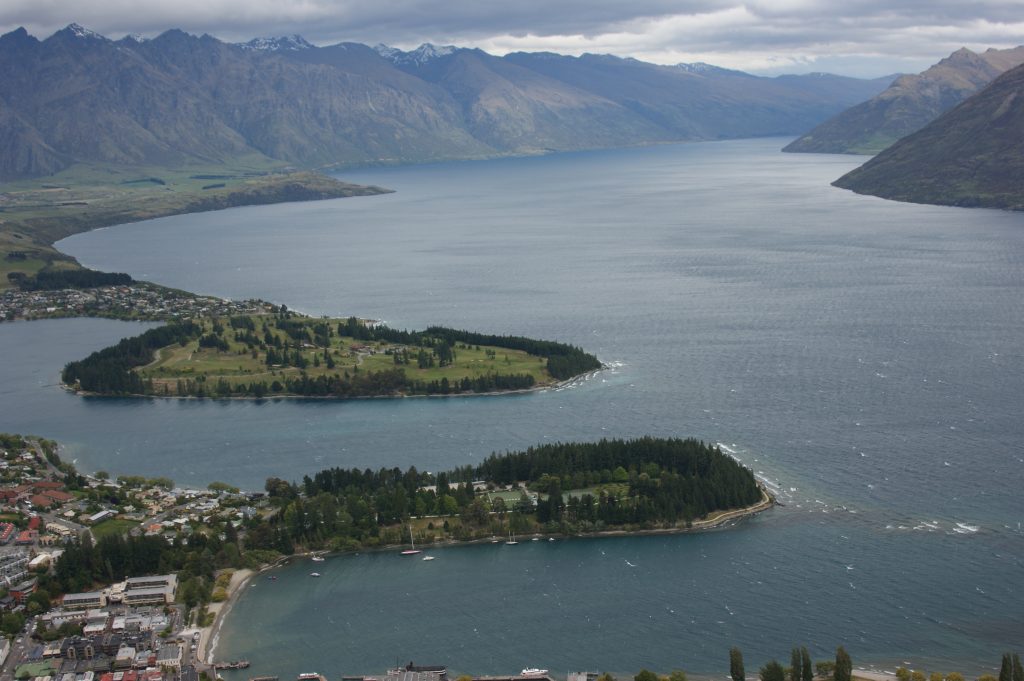 Monday, we had the morning free, and got back out to spend more time in this amazing gorgeous town. Christmas decorations were already going up, so we got to see several trees and light displays around town.
We flew home that afternoon, from Queenstown to Auckland, Auckland to Los Angeles and Los Angeles to Chicago. After traveling all day, and arriving after 2200, we had booked a hotel in Chicago overnight, before driving home the next morning.
Already wanting to return to New Zealand! Love, love, LOVE this country.
** All photos property of Lisa, not to be copied or reproduced **