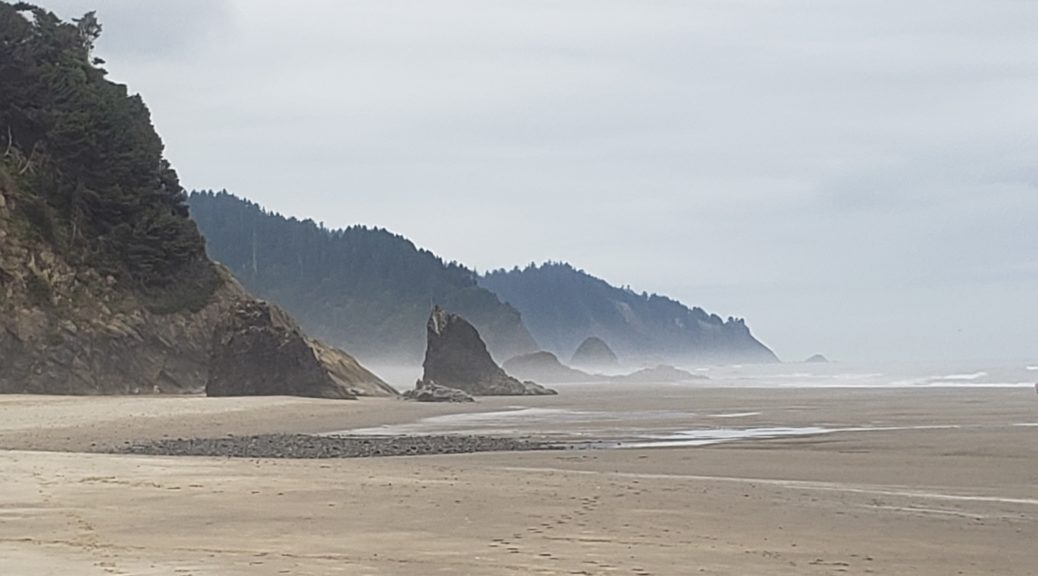 The Summer of Lisa: On the Oregon Coast
The Summer of Lisa: On the Oregon Coast
I was thinking about and planning for my retirement for months. Well, planning for years, of course, like you should when it comes to saving and investing. But ever since attending my friend Judy's retirement reception last October I was counting the days, too.
So March 28th, 2019, I walked out the door at work for the last time, and went to my own retirement reception. I had a great night with lots of friends I've made in the past 28 years. My manager, Marcus, came up from Dallas for the event. I was really glad his manager let him make the trip.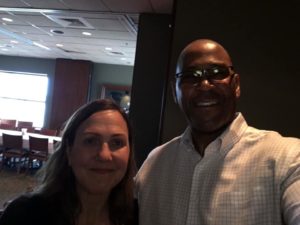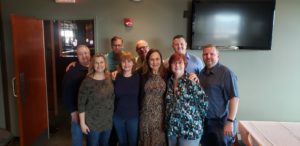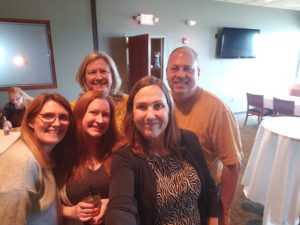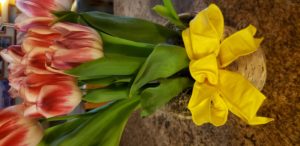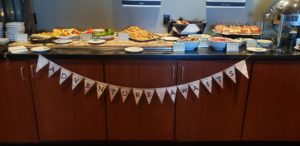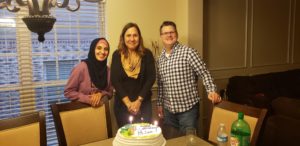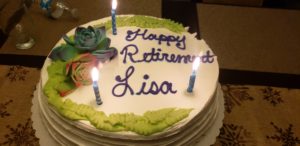 This was going to be my first summer off since I was 14. I got my first job at 15 1/2 and have been working and/or attending school ever since. It was going to be the "Summer of Lisa!!" And I planned on doing more than George Constanza during his Summer of George. I wasn't going to sit on the couch eating cheese.
I did lots of reading and gathering brochures for the Pacific Coast Highway, thinking I'd drive from San Diego to Seattle. I spent more time getting things done around the house, painting, repairs, sorting donations, and putting together camping gear than I had thought I would so didn't leave until late July for my road trip. I cut my trip short by planning on just the Oregon coast and part of Washington, along with the northwest National Parks.
I headed west on I-80, planning a stop in Salt Lake City to see an old work friend, Benton. He moved back home after a few years as he and his family weren't happy in Illinois. He's doing great at a local company. We met for dinner the night I was driving through and I had a great burger at Lucky 13. He took me to a local brewery, Epic Brewing, for a few beers after dinner and we visited the outside of the Mormon Temple. I didn't know you couldn't visit the inside, even most Mormons can't, according to Benton.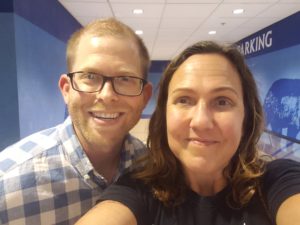 The next morning I continued west, driving through the Great Salt Lake Desert with a stop at the Bonneville Speedway. I've been to all the national parks in Utah and SLC several times but never in this part of the state. It was strangely beautiful. I thought about going out to the Bonneville Speedway and the Measured Mile. My new VW Sportwagen has some great pickup and I thought I could break the record, 630 or so… but didn't want to scare Boo. So we just wandered the salt flats for some amazing views. I washed Boo's paws before getting back in the car as I didn't want him licking them.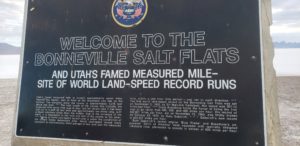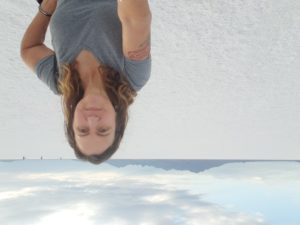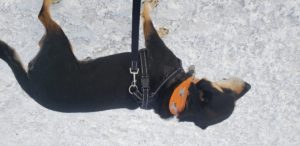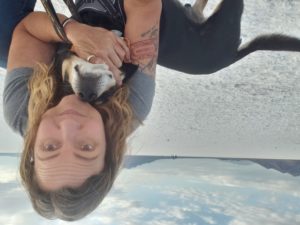 I made it to Crater Lake that evening. I had had reservations at Mazama Campground, on the park grounds, unfortunately they were cancelled the day before I arrived due to ongoing hazardous tree removal. I spent two days at the park, doing lots of hikes and a boat tour of the lake.
Since I didn't know when I was leaving home, or how long I wanted to stay at the various locations, I didn't have dates or places planned like I normally do for my trips. I had done a lot of reading about various locations and attractions, however, and the Oregon Shakespeare Festival sounded great. I didn't get tickets in advance, since I wasn't sure when I'd get there but the day before leaving Crater Lake, I logged on and looked at the shows for the next day. I called to book but the gentleman on the phone suggested I show up @ 11 for a process they called "rush" (if I remember correctly); same day tickets are half priced. I spent the night in a state park outside the city and drove downtown the next morning. At 11 I went to the box office and got tickets for "La Comedia of Errors", a great Spanish/English rewrite of the Comedy of Errors.
I spoiled Boo by getting him a burger off the Fur Baby Menu at Louie's for lunch. I had had a late breakfast at my campsite so instead of eating just had a pretty good local hefeweizen while he ate his burger in two bites. I had parked in the deck behind the theater, to get a nice, cool spot for Boo so left him there while I attended the Tuesday matinee at 1:30.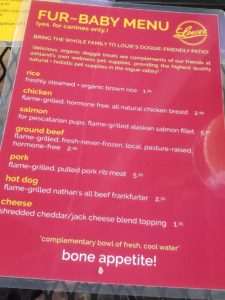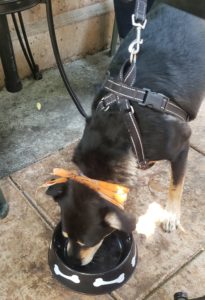 After the show, Boo and I headed to Crescent City, California to visit Redwoods State and National Parks. Beautiful, beautiful area. After two days and nights here I headed back to Oregon, to Brookings for my start of driving the coast. We spent the day exploring the Samuel H. Boardman State Scenic Corridor a park covering 12 miles of the coast. We stopped by Chetco Point Park.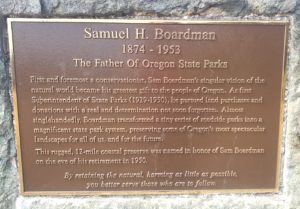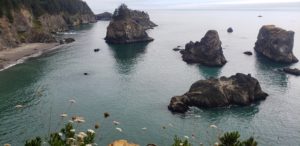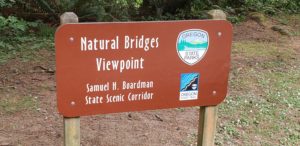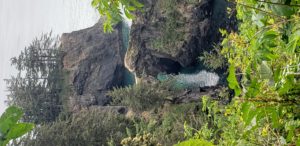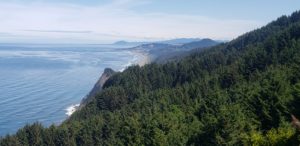 After a beautiful, busy day of hikes, I visited the Misty Mountain Brewing. Like staying in Lothlorien in Scotland, I had to go just for the name. I wasn't sure the owner was truly a Middle Earth fan until I walked in and saw the names of the beers: Goldberry Kolsch, Grey Pilgrim Pale Ale, Longbottom Lager, Rivendale Saison, Buckland Brown, Weathertop IPA, Black Gate IBA, King under the Pumpkin Russian Imperial Ale. So yes, definitely a Lord of the Rings fan. I had a flight. Great beer. The bartender was the daughter of the owner and we chatted about the parks in the area. Her brother, the main brewer, came in later and we talked about beer styles but mainly the three of us talked about the Lord of the Rings books and movies, how great the movies were compared to most adaptions, and the part of the books we missed in the movies. We also agree that the Hobbit movies were awful. What were you thinking Peter Jackson? Big nerds, yes.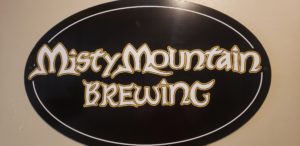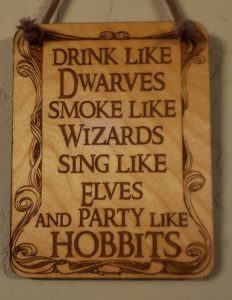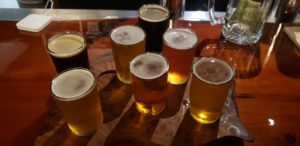 I drove up to Gold Beach and stayed in a hotel there for the evening. The next day I spent on Cape Sebastian State Scenic Corridor. This is about 6 miles south of Gold Beach so I did return south but it was well worth it, with gorgeous views of the coastline. I made a lot of stops between Gold Beach and Port Orford after Cape Sebastian.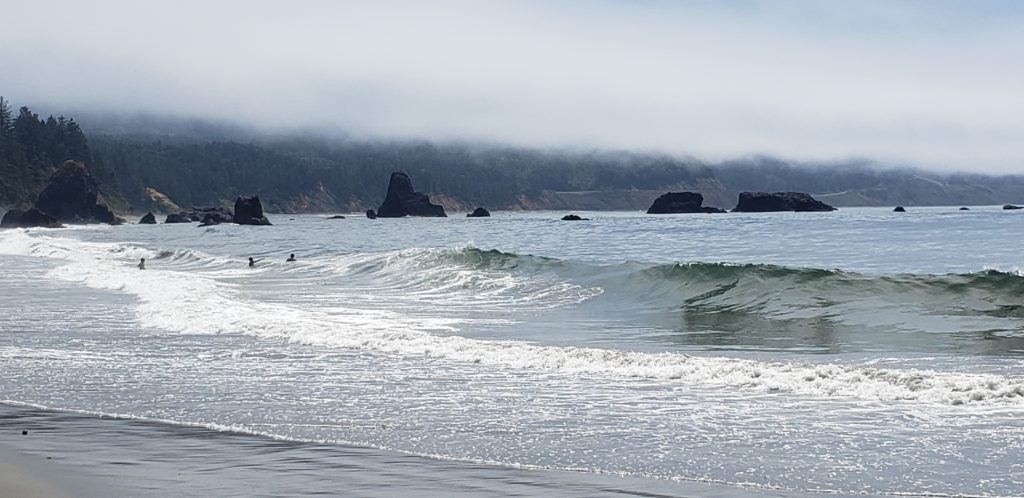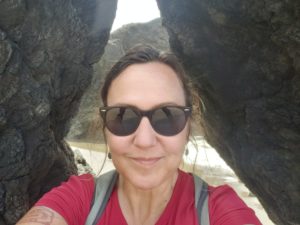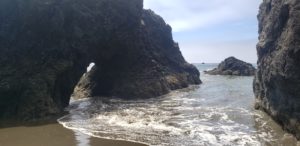 I visited Cape Blanco Lighthouse. I really enjoyed the lighthouse tour because I got up close and personal with the lighthouse glass. I've visited several other lighthouses but never been this close to the amazing glass, the Fresnel lens. The multiple volunteers manning this lighthouse knew all the history and enjoyed sharing the stories.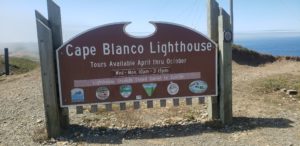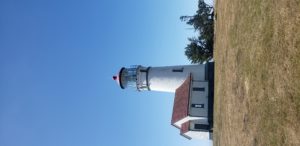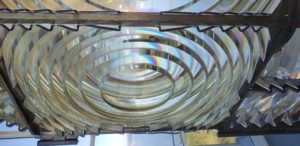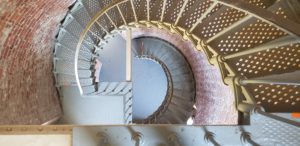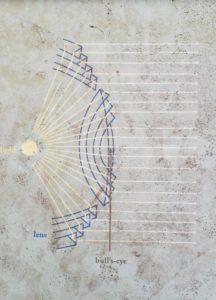 I stopped by Battle Rock State Park and Paradise Point State Park and also visited the Coquille River Lighthouse. I camped in Bandon for the evening. I had some great fish and chips at Bandon Fish Market.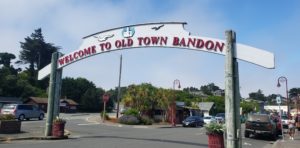 Before leaving the next morning I stopped by Washed Ashore: Art to Save the the Sea. They had a few exhibits outside the building, Henry the Fish and Natasha the Turtle, that I had admired the night before but wanted to see the rest and it's definitely worth a visit. It's an amazing display of ingenuity and a depressing display of stupidity and waste. All their items are made from plastic trash, or other items like nets, salvaged from the beach or ocean. We have to do more to eliminate plastic. There are so many non-petroleum alternatives we could be using instead.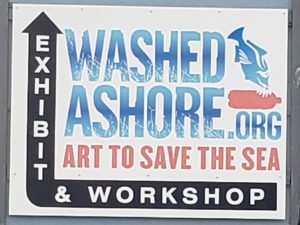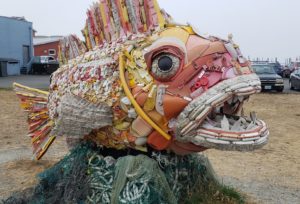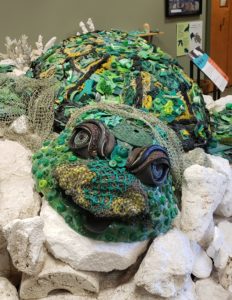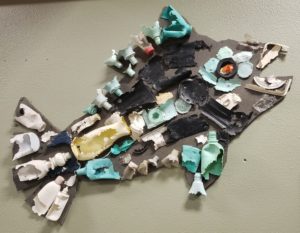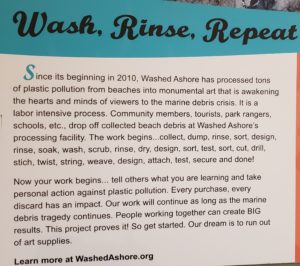 The next day while driving up to Florence, I stopped at the Umpqua River Lighthouse and Coos Bay for a walk on their Boardwalk. I went north of Florence to visit the Sea Lion cave, "America's Largest Sea Cave" where you take an elevator deep to the cave and then can walk out to the point to see 100s of sea lions. Pretty great visit.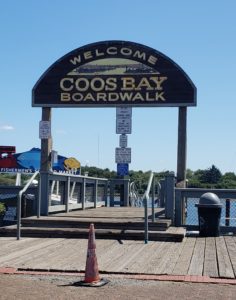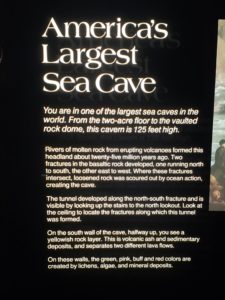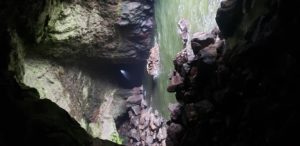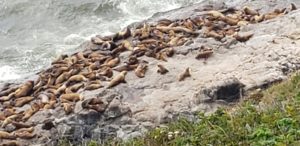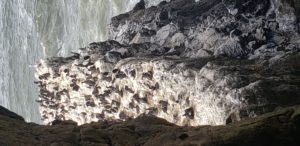 I enjoyed wandering Florence on my return from the caves. I saw the Siuslaw River Bridge Interpretive Center and visited the Pioneer Museum and window shopped at lots of interesting little shops. The downside to traveling with a dog is that you can't always go in the shops or restaurants or bakeries. The upside to traveling with a dog is you can't go in the shops or restaurants or bakeries. I bypass the chocolates and baked goods this way.
I camped that night in Florence at Siuslaw Marina and walked downtown for dinner, a great shrimp, scallop and halibut seafood pasta at the 1285 Restobar. Delicious food, great service, friendly waiter. I waited for a table outside so I could have Boo sit with me. They also had a great selection of local craft beers and I sat outside for a while using their free WiFi and enjoying the lovely weather. They nicely brought Boo a bowl of water; like so many restaurants and other stores in Oregon, they were very dog friendly.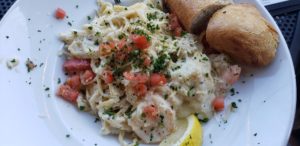 The next day I headed north out of town stopping by the Darlingtonia State Natural Site, right off 101. It is a short elevated boardwalk through a small park dedicated to the carnivorous cobra lily. I drove north to the Heceta Head Lighthouse and got out and did that walk with Boo.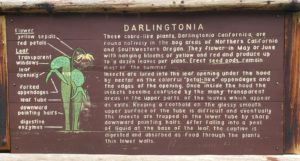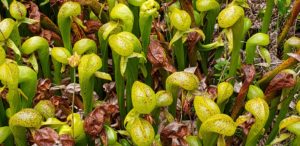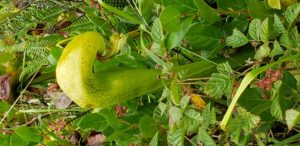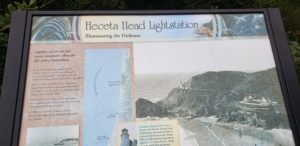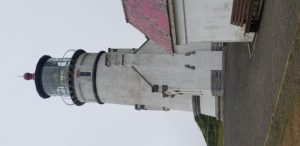 On the way to Yachats I stopped and did the Hobbit's Trail, a lovely trail through the woods down to the beach, that is part of Cape Perpetua Reserve. After arriving at Yachats, I found some on-street parking. It was Sunday so I attended the Farmer's Market and bought a few packages of some local cheese. After returning Boo to the car, I went to have a few samples at Yachats Brewing. I had stopped by earlier, planning on lunch there with Boo, but there was no outside seating and lots of crowds, so I went mid-afternoon and tried several tasters sitting inside. They had a great selection. I recommend stopping if you have time. Sunday was convenient to visit the market but definitely was busier than other days would be. I also visited the Little Log Church and Museum before leaving town.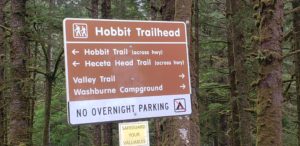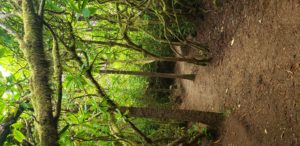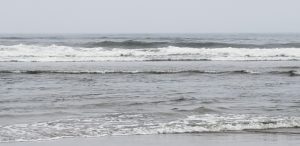 I continued up the coast stopping at Newport and the Yaquina Head Lighthouse then Cascade Head just north of Lincoln City before heading northeast to McMinnville. Earlier in the week talking with someone at a campground, they recommended stopping by McMinnville to see the Spruce Goose at the Evergreen Museum. I had thought the Spruce Goose was still in Long Beach, California. I've read about the history of this amazing plane so definitely wanted to see it if I had the opportunity. Tickets are quite expensive but I enjoyed my morning touring the museum. They have lots of aircraft to enjoy beside the Spruce Goose but this is the main attraction. The entrance fee also included a movie at their IMAX theater. After several hours at the museum I left for an errand before returning for the noon showing of Touch the Stars, a history of the Mariner, Pioneer, Galileo, Voyager, and other probes and the information and photos they have returned to Earth. I love following NASA and the work they are doing so this was a wonderful movie to see.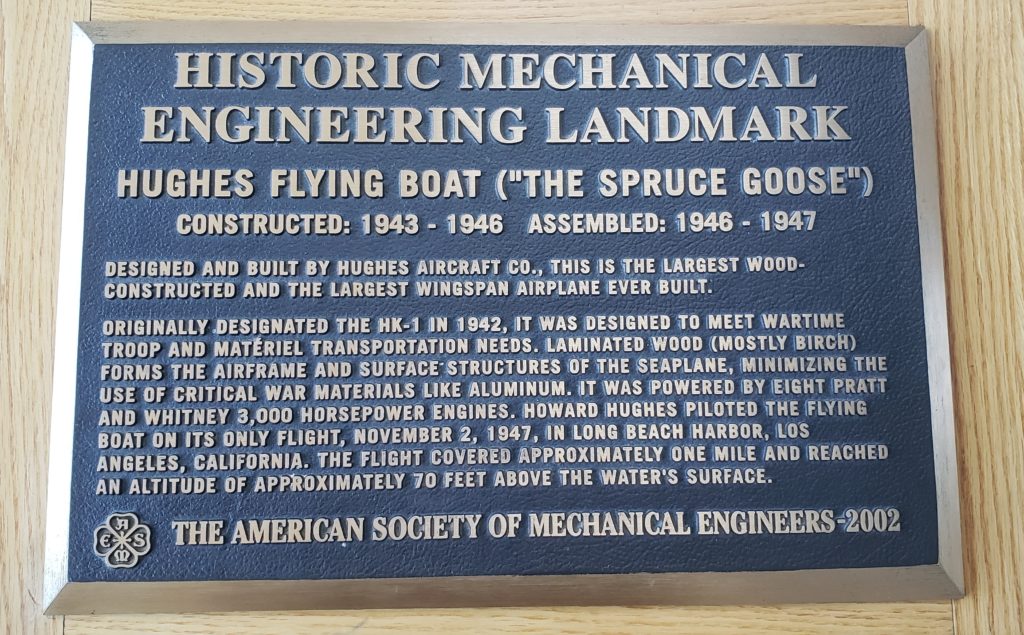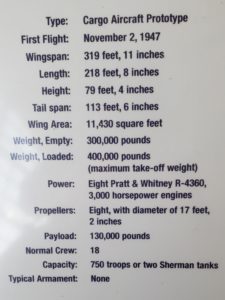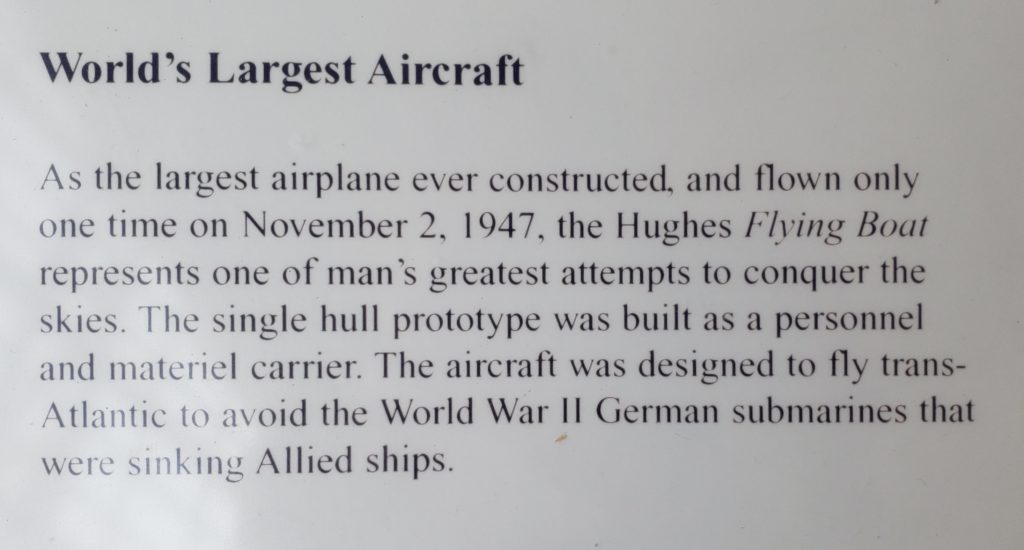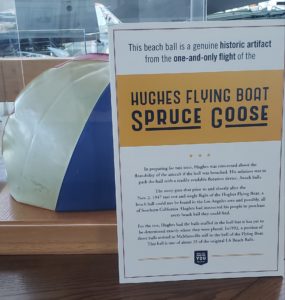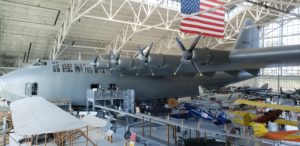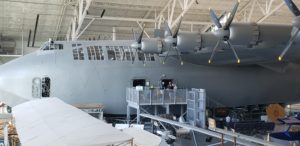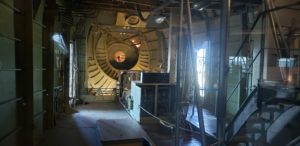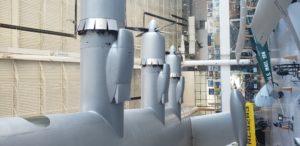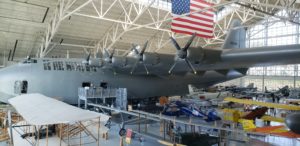 After the movie I drove to Portland to visit a friend, Luke. I spent the afternoon and evening with Luke, meeting at Apex beer garden for a few beers and catching up on his job and future plans. He's hoping to get a Fulbright Scholarship to study in Italy. We walked up the street to a courtyard of food trucks for dinner and had some great Mexican then back to Apex where I left my car. We had another beer (or two) then Luke needed to head home for work the next day. I wanted to visit Deschutes Portland Public House because Deschutes makes some of my favorite beer. Their brewery is in Bend and I knew I wasn't going to be going there this trip, so this was a great opportunity for some of their draft beer. I tried some beers I've not had before including this wonderful Schwartzbier, one of my favorite styles, the Valley of the Shadow.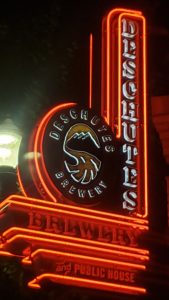 The next morning I headed out in the crazy Portland traffic to get back to the coast. I took 6 back to 101 to start my drive north at Tillamook. Tillamook is known for its cheese: the Tillamook Creamery, Blue Heron French Cheese Company and the Nestucca Bay Creamery. I did drive out to the Tillamook Creamery but the parking lot and lines were insane so I turned around and went back to Blue Heron, which I had passed on the way to the Creamery. I did spend a good amount on some excellent cheeses, large blocks of a steakhouse onion and sharp cheddar that I put aside to share with my friends in Bellingham and daughter and son-in-law, and a small sample size of their goat cheese, along with bringing home two bottles of their feta cheese dressing. I had the goat cheese, a few crackers and an apple for lunch while driving to Cape Lookout State Park. Okay, so the Summer of Lisa did involve lots of cheese, but I wasn't just sitting on my couch! And I shared a few single pieces of cheddar with Boo. He likes cheese as much as George and I do.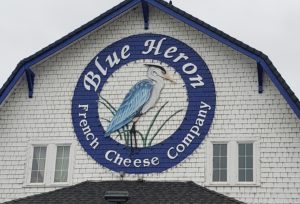 We stopped and did the short Munson Creek Falls trail outside of town.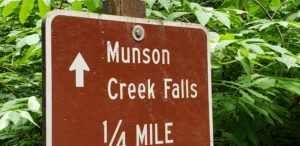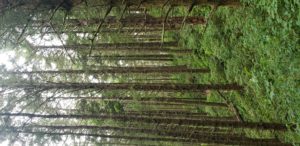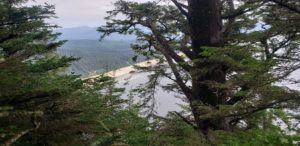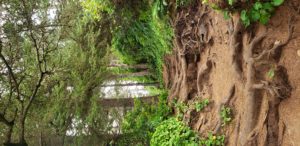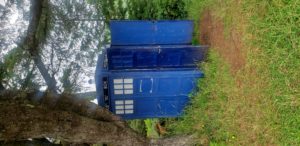 I wanted to drive the 40-mile Three Capes Scenic Loop but part of the road was closed. I did go out to the Three Arch Rocks National Wildlife Refuge. My next stop was Rockaway Beach, a beautiful 7-mile sandy beach with views of Twin Rocks. Boo and I stopped and did a long walk on the beach before continuing north to Cannon Beach. I went to Pelican Brewing for dinner and had their flight of regular beers and a great pulled pork sandwich. I sat in their courtyard with Boo, and, as usual in Oregon, they had a stack of water bowls for dogs. So Boo sat by my feet snoozing and enjoyed his cold water. I had read about Public Coast Brewing and wanted to try some of their beers too so walked down there leaving Boo in my car. I had great tasters of Black Current Cider and Blueberry Wheat. Delicious! So glad that many places offer 4 or 5 ounce samplers to try instead of having to order a full 12 or 16 ounces. I like sampling.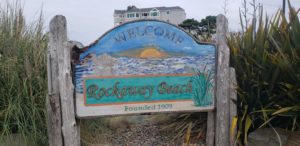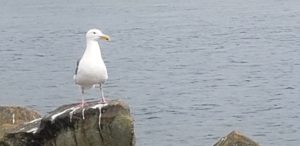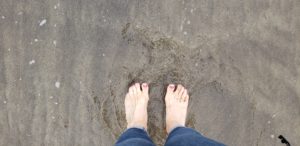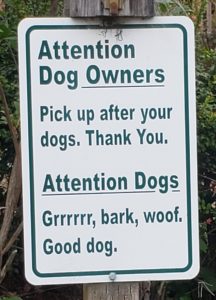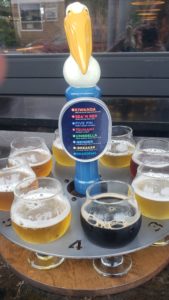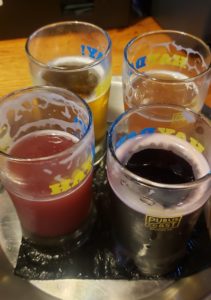 After a couple beers at Public Coast, I got Boo and we did a long walk on the gorgeous Cannon Beach. Boo is not a fan of waves so I let him stay off to my side away from the ocean as I walked in the surf. I kept him on his leash; unfortunately, a lot of others walking on the beach with their dogs weren't as thoughtful. You're supposed to keep your dog on a leash or "under control" and clearly these people don't know what that means or how to control their dog. Boo and I were harassed by several loose dogs. Quite annoying. One large dog was walking with his owner then saw Boo and came running over barking and growling at us. That triggered Boo, but I kept myself between Boo and this dog. The owner came running over telling the dog to stop, to come, but was ignored. He told me, it's fine, it's fine, he won't bother you. Oh really, so why is he circling me, snarling? He got between me and the dog and started chasing it. Others close by saw what was happening and yelled at him to get his dog under control and put it on a leash. Yes, definitely.
Boo calmed down as we walked away but kept looking behind him. Boo had been attacked when with his old owner. Neither Wishbone Canine Rescue Shelter, where I adopted Boo, or I know all the details, but just that he had been in his own yard when 2 other dogs entered and attacked him. Boo lost his right eye in that fight. So he can be triggered by aggressive dogs. He's getting so much better accepting dogs on our walks than when I first adopted him last year. If they are quiet, he'll be okay, too. There is a puppy up the street we walk by most days. Holly can be very excitable and at first he'd rush by when she wanted to jump on him. Now, he will stop and they sniff each other, he'll let her jump on him for a few minutes then walk on. Grouchy old guy can only take that puppy stuff for so long.
Anyway, other than the loose dogs, it's a gorgeous beach, 4 miles with a view of Haystack Rock, one of the most photographed spots in Oregon. It was beautiful but I thought the beaches around Florence and Brookings just as beautiful. Perhaps most visitors to Oregon don't see the entire coast to compare?
We spent the night at a campground in Cannon Beach and I made a reservation at a campground in Astoria for the next two nights as I knew this part of the coast deserved several days. I found an RV Park in Astoria online but don't recommend most of these places. I should have looked for a more isolated campground, as this place was just open land with RVs parked side by side. Not sure why so many people like this. I guess if you only own a RV and it's your permanent residence but these places are rather depressing to me. All the RVs are so close together, no privacy, no trees, just RVs side by side.
I spent the next day driving slowly driving up the coast after spending the morning in the Cannon Beach area. I drove back to Hug Point, did a walk there, then up to Arcadia Beach and walked all the way to Cannon Beach. Great, beautiful, relaxing walk, barefoot in the wet sand. Returning after completing about 8 miles round-trip, we had a picnic lunch at Arcadia before continuing to Astoria.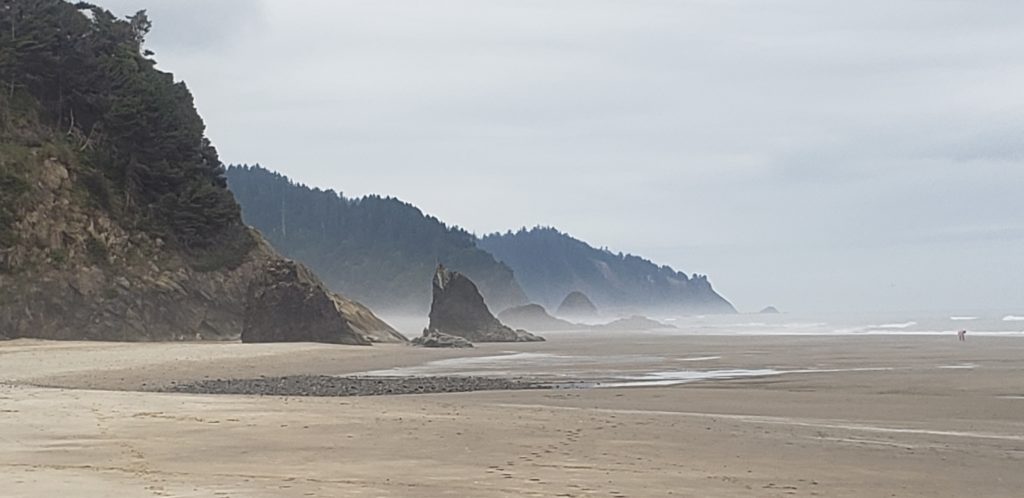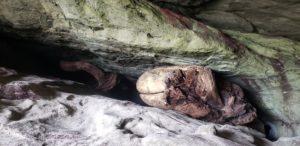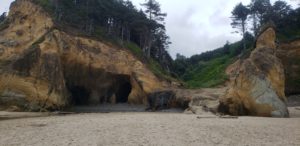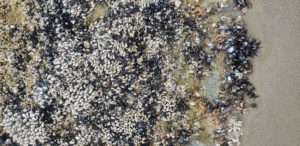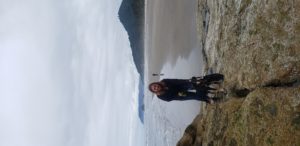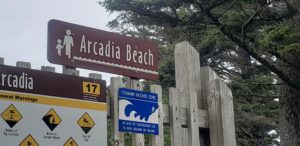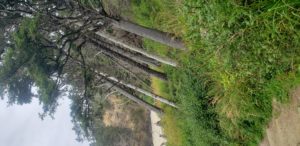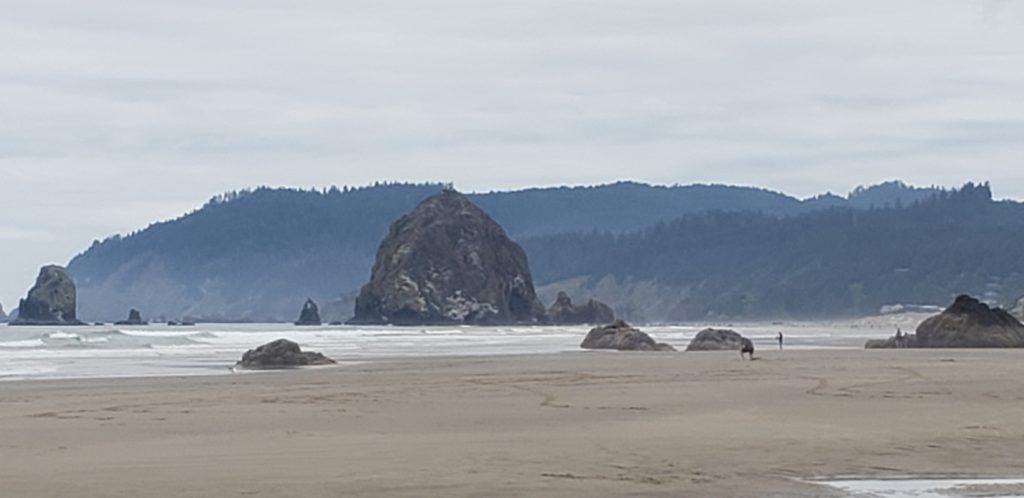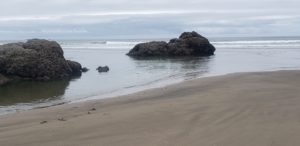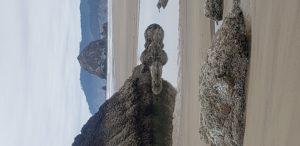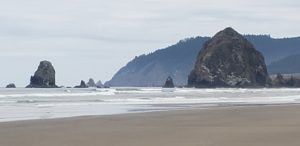 I didn't make many stops on the way to Astoria. I spent most of the afternoon in Astoria. My campsite was actually in Chinook, Washington, so I got to drive the amazing Megler Bridge several times. I found my campsite, set up and paid and returned to Astoria for the evening. I had dinner that night from one of the food trucks outside Reach Break Brewing. There was a sandwich place, The Hot Box BBQ, that had a version of the Banh Mi Vietnamese sandwich, the Viet-Nom-Nom-Nom, which was great with a few samplers of Reach Break beer. I went over to Buoy Beer later and sat on their deck enjoying the sunset. I felt like something sweet at that point and the waitress recommended their triple chocolate cheesecake paired with their dunkle beer. Delicious!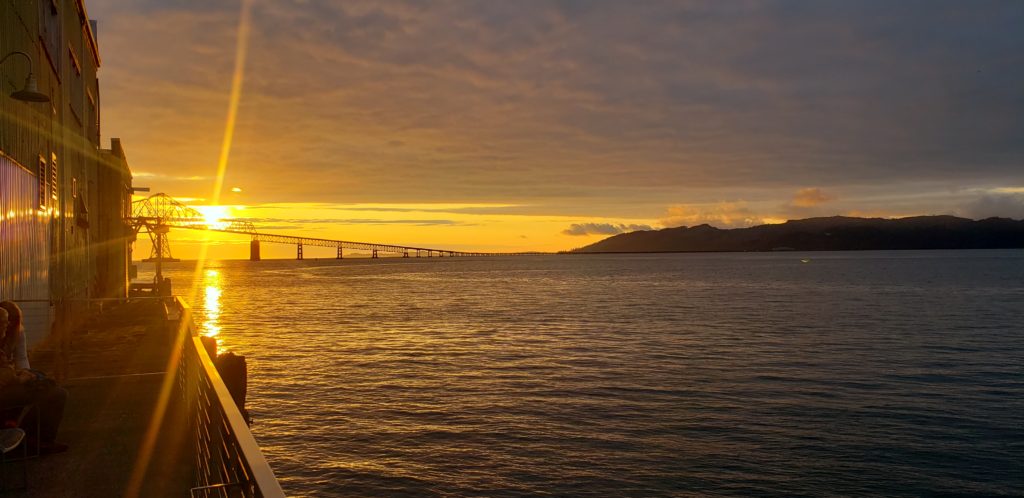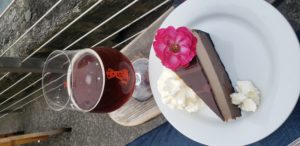 I read about the Oregon Craft Beer Passport, 12 local breweries from Cannon Beach to Astoria. If you visit 10 of the 12 you get a souvenir glass. I thought I'd try a few more before retiring to my campground. So went over to Fort George Brewery for one beer then to Rogue Ales.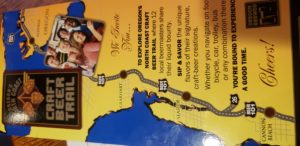 I had a quiet night at the campsite then spent the next day exploring Astoria, Gearhart, and Seaside. I went to Fort Stevens State Park, climbed the Astoria Column for beautiful views of the Columbia River, stopped by the Oregon Film Museum, a former county jail where there are signs celebrating Goonies; some of the scenes were filmed here. Astoria is a great little town to walk around and Boo and I spent the morning enjoying the town before going to Seaside. I had a Hefeweizen at Seaside Brewing on their second floor patio then went to Gearhart and visited McMenamins Sand Trap & Gearhart Hotel. I had a fabulous Tropic Heat Guava Habanero Sour. This was a delicious beer and I wanted to buy some to take-away but they were out of the cans. I was still working on the North Coast Beer Trail, having a beer at the various breweries between walks and sites.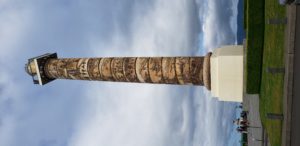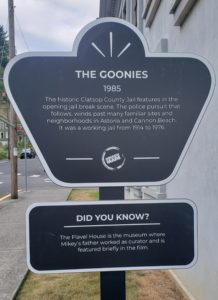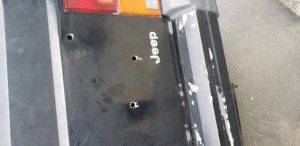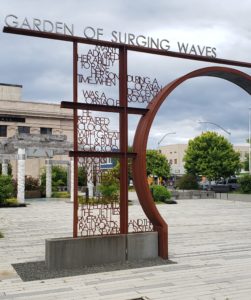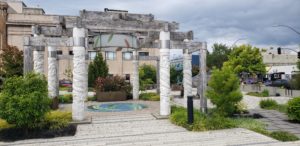 I returned to Astoria for the evening. The next morning I visited the Columbia River Maritime Museum before heading north to Mount Rainer. I just spent the afternoon on a short visit before heading to Seattle. I had reservations and was going to spend 2 or 3 nights before heading to Bellingham but I decided to cancel and continue north. I spent the night in Everett before continuing to the North Cascades where Boo and I spent a wonderful day. I drove to Bellingham for the evening, where I had reservations at a hotel for a few nights. That first night I went to Boundary Bay Brewery and had some great fish tacos and samples of their beer.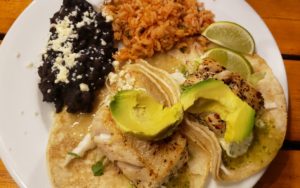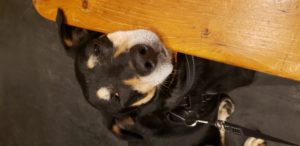 I was in Bellingham to visit my friends, Elizabeth and Lauren, and see my daughter, Alex, and son-in-law, Mike, on their return from Alaska. However, I didn't want to intrude too much, so spent Sunday on my own, touring the city.
Boo and I spent Sunday morning at Boulevard Park, walking from downtown across the boardwalk to Fairhaven. We wandered this lovely area of Bellingham, which used to be 4 different cities, for an hour or so and took a different path back to the car but stayed in the park and went north along the beach. It's a beautiful area to relax and enjoy.
Since my visit to Vietnam in 2011, I search out Vietnamese food and notice when I see a sign for a Vietnamese restaurant. I love this food and it makes me immediately want to stop in. I had passed Soyhouse Restaurant when walking through downtown Saturday night. After our visit to Boulevard Park, I decided to stop by the restaurant and order some take-away. I ate it in a local park. Soooooo good. Vietnamese is, without a doubt, my favorite food.
After lunch we drove to Whatcom Park and hiked to Whatcom Falls. After several trails we returned to downtown and continued exploring. I walked past Structures Brewing late afternoon and stopped in for a some samplers. The bartender gave me a lot of tasters, not flights, but true samples, of some great beers, allowing me to know what to order. Boo was allowed inside.
I spent the evening with Elizabeth and Lauren, we picked up some pizzas from Papa Murphy's and played board games. Nice and relaxing evening.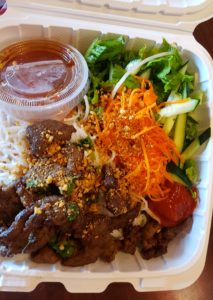 My daughter and son-in-law showed up late Monday. We picked up some additional cheese and samosa's from Trader Joe's and along with the cheese from Blue Heron, spent the evening snacking and catching up on our travels. After a day of errands and laundry, Alex, Mike and I headed to Olympic National Park Tuesday where we we spent two great days exploring the peninsula before I headed home.
Fabulous trip. I've been wanting to return to Oregon and Washington for years. Much more to see in both.
 ** All photos property of Lisa, not to be copied or reproduced **