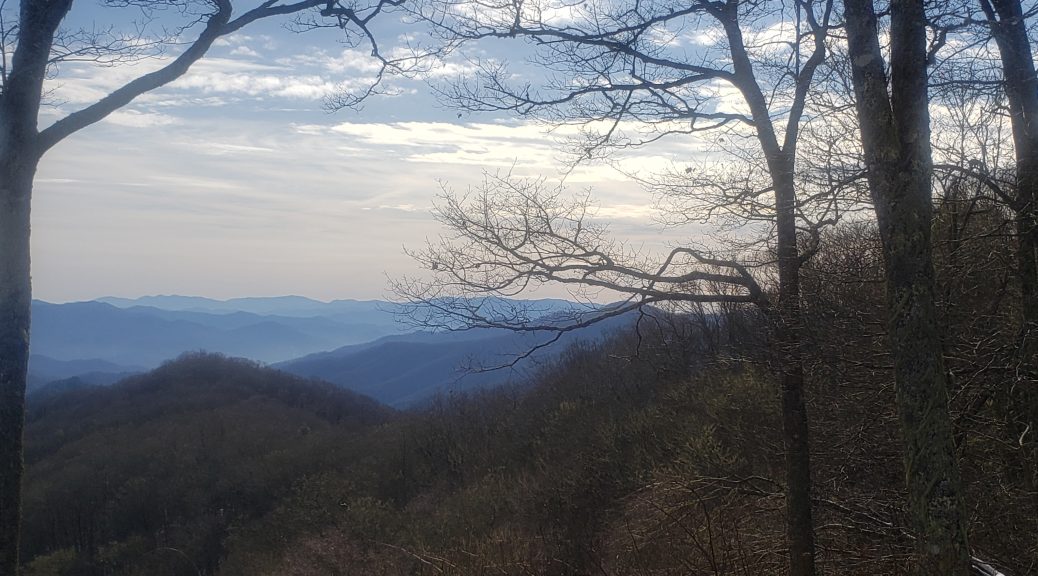 Great Smoky Mountains National Park
Great Smoky Mountains National Park
I only spent a half day at the Great Smoky Mountains National Park, driving over from Asheville. It's definitely not the best season for a visit but we still had a nice afternoon.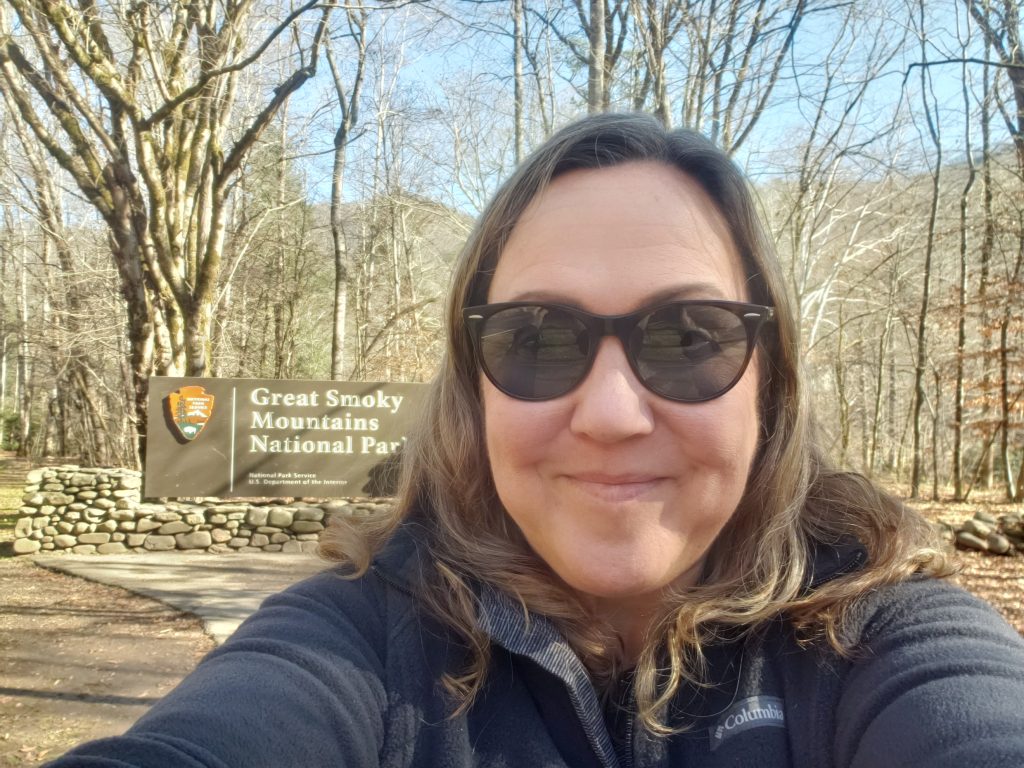 I had spent a week here in 1993, taking my daughter on our first vacation since I had got out of the Army, home from West Germany, and started my new job. After a couple of years, I finally had a few dollars left over between paychecks so Alex and I drove to Gatlinburg for a week in July. We spent most days in the park hiking trails and going to the visitor centers. Alex has always loved the water so she wore her swimsuit under shorts and her t-shirt and would rip them off to jump in every creek or waterfall we passed.
We did some touristy things in Gatlinburg (it's a pretty touristy place) and drove over to Cherokee, NC one day. It was a great week and her first of many visits to our national parks.
Being in Asheville, I was only an hour from the park. I wasn't going to go, just because it is colder and not a great time to visit, but one day when it was over 50, early in December, I decided to drive over. It's a beautiful drive, too.
I entered at the Oconaluftee Visitor Center. I talked briefly with the ranger, got a map, looked at the exhibits, asked about dog friendly trails, and road closures. Then Boo and I did the River Trail that starts behind the visitor center, one of only two where dogs are allowed. It's an easy and peaceful, 3-mile round trip trail that goes to the boundary of the park to the Cherokee reservation. There are interesting signs along the trail about the park and the Cherokee legends of the park.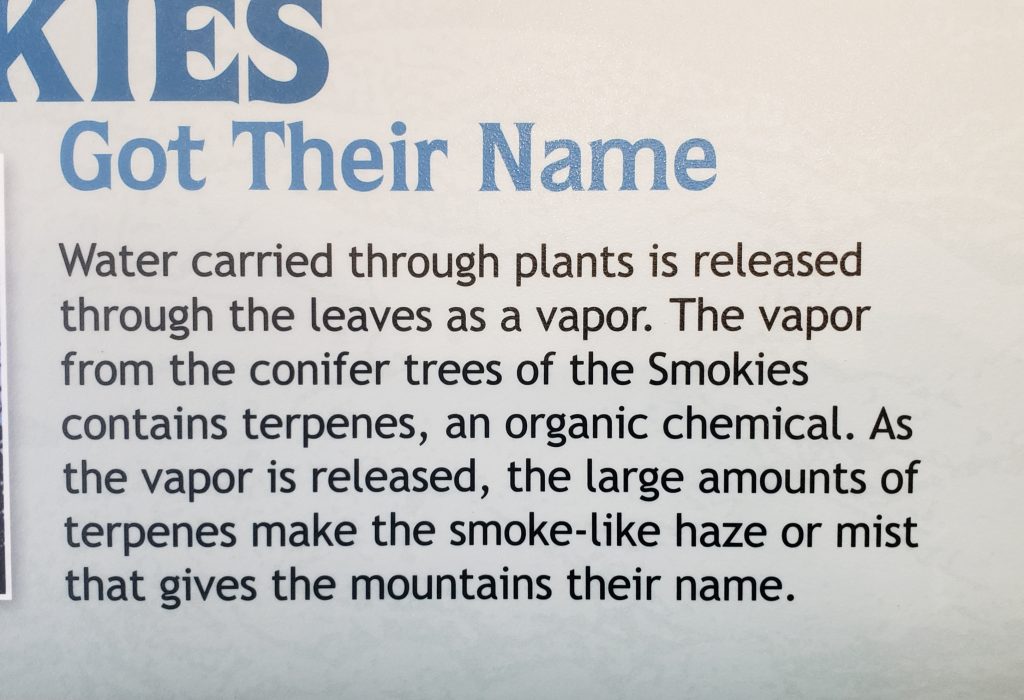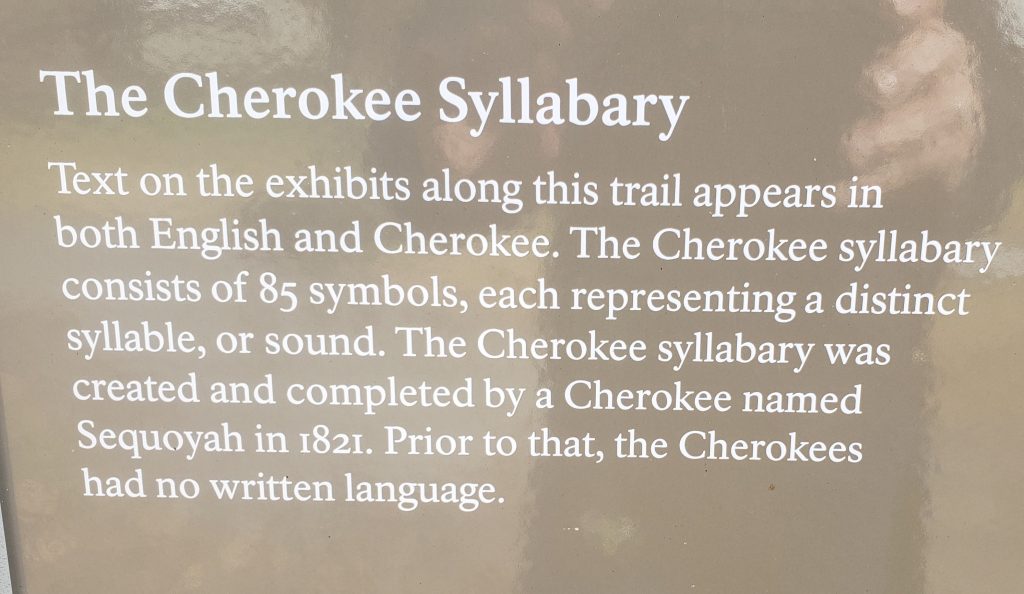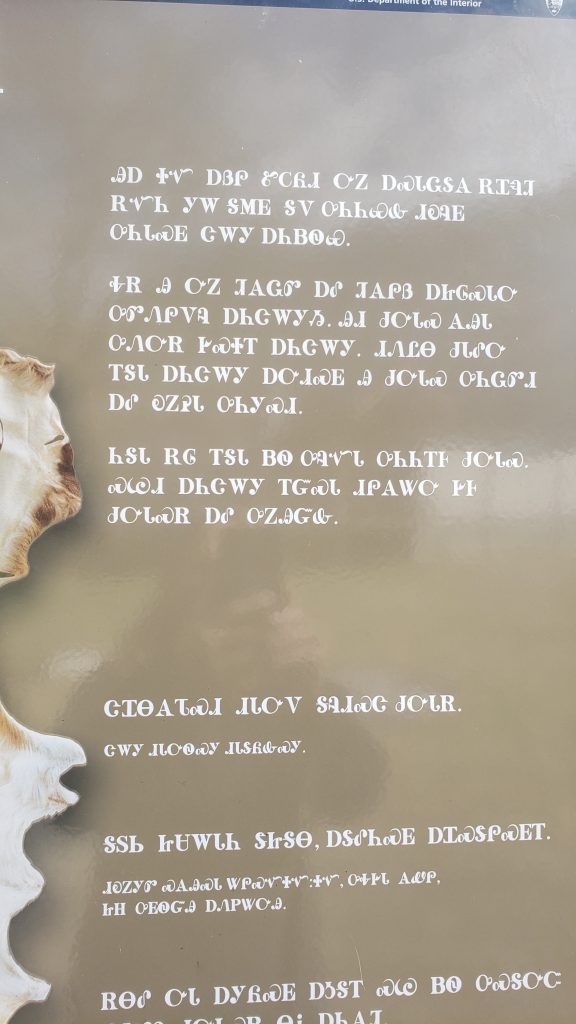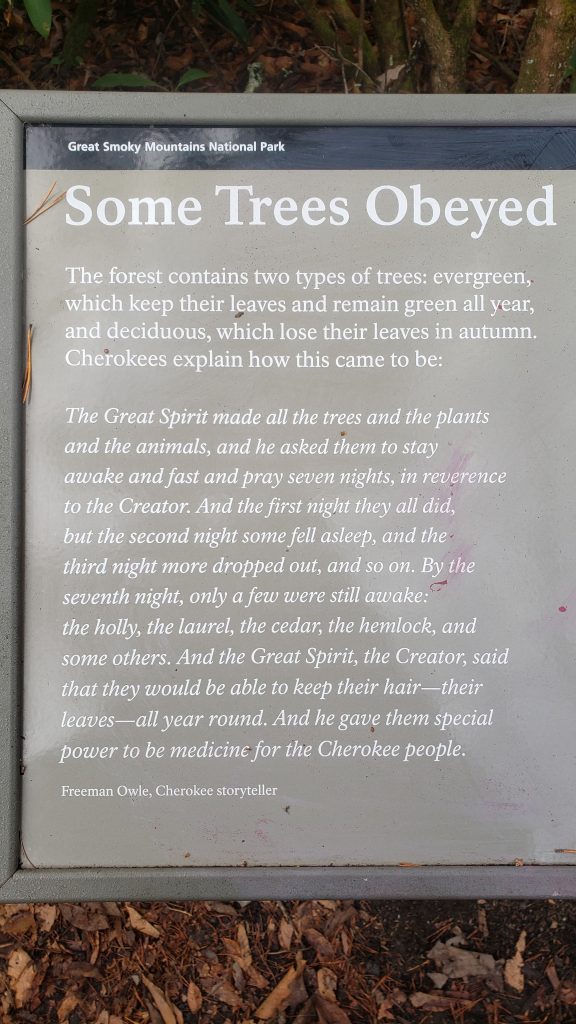 There is also a Mountain Farm Museum that is part of the visitor center. It contains a collection of log structures including a farmhouse, barn, smokehouse, applehouse, corn cribs and others. Dogs are not allowed here, so I visited this on the way out of the park a few hours later after Boo and I drove to Clingman's Dome. I wanted to go up to the observation tower, but the road was closed because of snow a few days before my visit.
We made a few other stops driving to and from Clingman's Dome. There were some short trails along the road and some beautiful waterfalls, too. We stayed on the road or in various lookouts and parking lots on our walks.
We drove back to the visitor center and I stopped to visit the farm museum before we drove back to Asheville.
GSMNP is one of the most visited parks in the national park system. It's close to Asheville, Knoxville, Chattanooga. There is a lot to see and do. But I do recommend going in summer or fall to enjoy your time in the park. The benefit to going off-season, of course, is no crowds.
** All photos property of Lisa, not to be copied or reproduced **