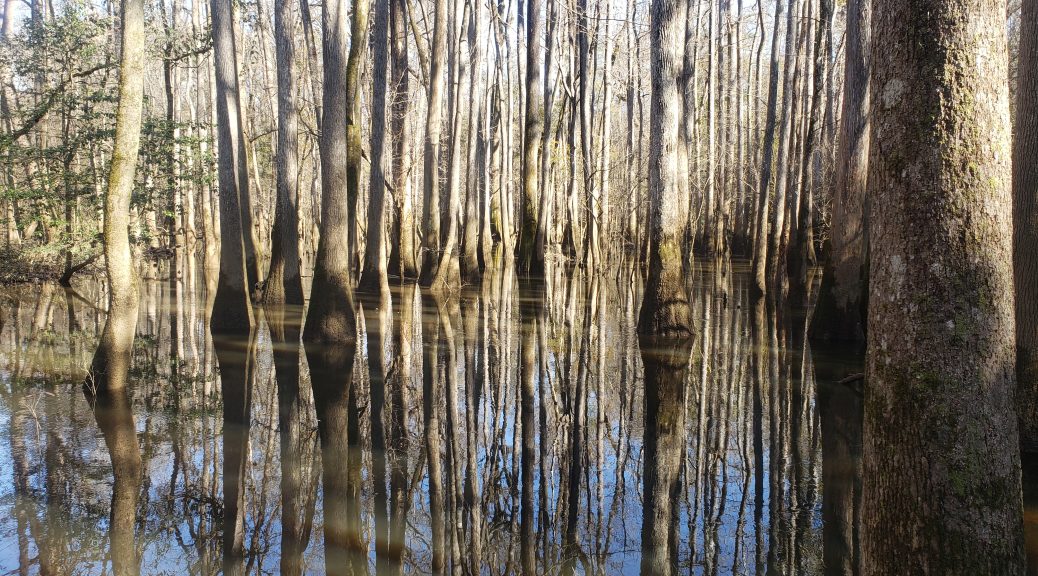 Congaree National Park
Congaree National Park
I finally made it over to Congaree National Park, just south of Columbia for a day. It's a little less than a 2 hour drive. I've been checking the weather and the NPS Congaree current conditions regularly because the trails have been flooded. I had a perfect day, high 50s, brightly sunny and below flood stage so drove over Thursday the 14th.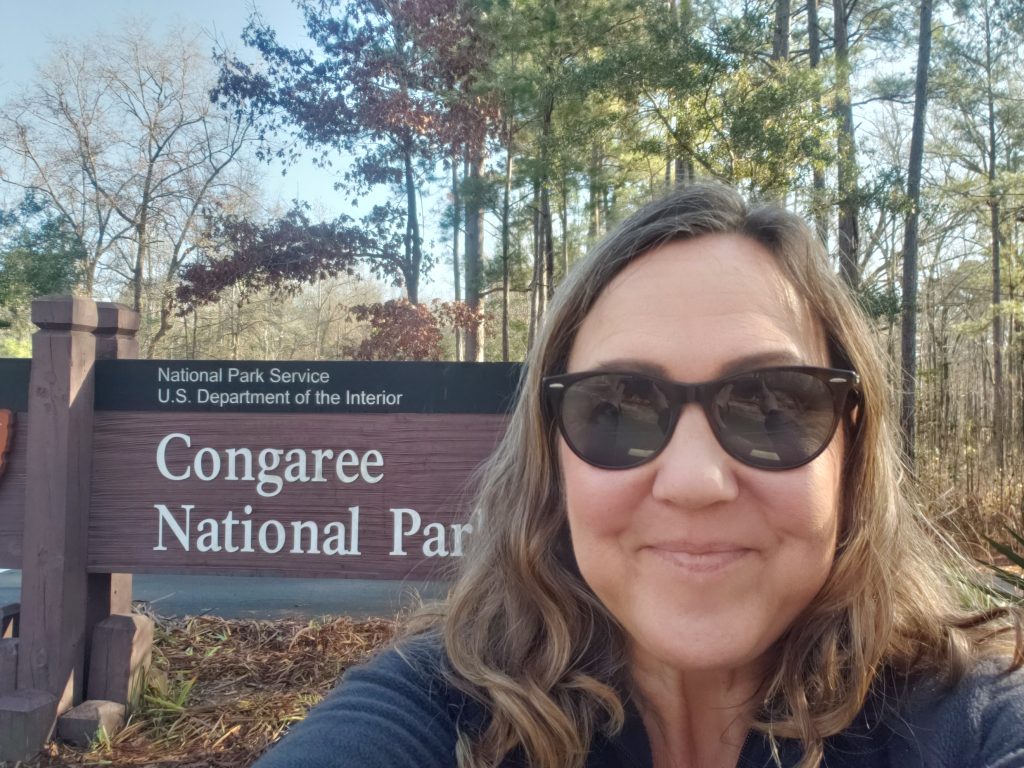 I stopped at the visitor center to talk to one of the rangers/volunteers about the trails and the conditions, picked up trail maps and a self-guided boardwalk tour pamphlet, then Boo and I headed out to the trails. The boardwalk is normally a 2.4 mile round trip but on the low boardwalk there are multiple areas under water. I waded through a small section by the end of the Sims Trail and continued clockwise on the boardwalk. I walked through another deeper flooded area, getting my shoes and socks quite wet and then saw the next section around a bend was even deeper and longer. I finally turned around about halfway up the west side before returning to the start, then did the short remainder of the low section.
I learned about "dorovan muck", 8 feet thick, a mixture of clay and leaves. It helps filter water and traps pollutants. We saw beech trees, huge bald cypress, water tupelos, and the loblolly pine. We also learned about dwarf palmettos and switch cane. We saw an old still used during prohibition.
I returned to my car and after a sandwich at the picnic area, Boo and I started on the Bluff Trail. All through the woods, I didn't see a single person except a guy and his dog setting up a tent at the Bluff Campground. What a beautiful, quiet walk through the forest. We also did the short section, less than a mile of the Sims Trail, starting at the north side of the Bluff Trail and walked most of the way to the south side of the boardwalk by Weston lake before completely flooded paths made it impassable. Turning around, I returned to the Bluff Trail and finished that, returning to the visitor center.
Both the Sims and Bluff trails had many sections full of water but you could get around off trail. After finishing up, around 1500 I drove back to Charleston. It was a great way to spend a sunny day.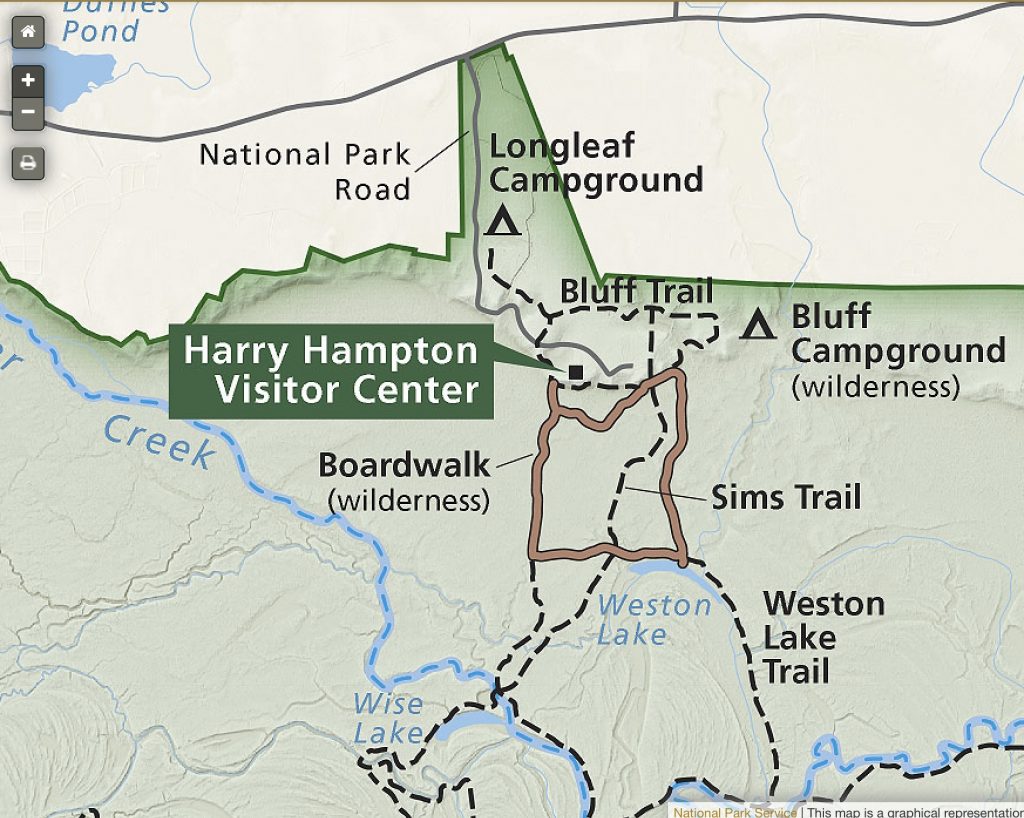 ** All photos property of Lisa, not to be copied or reproduced **