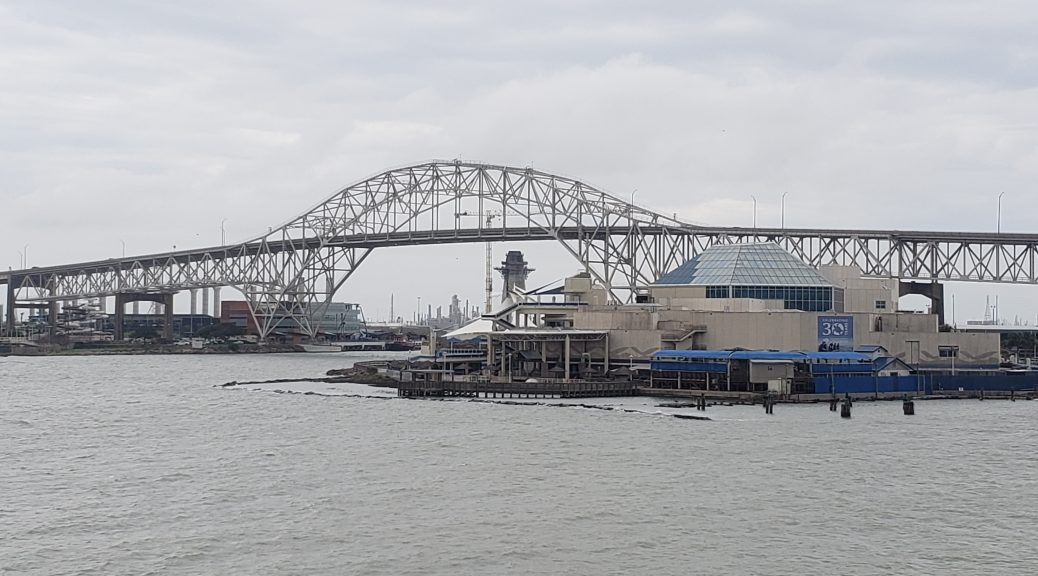 Corpus Christi and Padre Island National Seashore
Corpus Christi and Padre Island National Seashore
After Austin I decided to visit the gulf coast for a few days. I had wanted to spend time in Sanibel and Captiva when I was in Florida. However, in January and February every place was very, very expensive which is why I spent those months in the panhandle, where I could afford it instead of where I wanted to be.
Since I didn't get to visit those Florida Gulf islands, I thought I'll come visit some other Gulf of Mexico islands: Mustang and Padre. I stayed at a Home2Suite in "Central" Corpus Christi, thinking it would be easy to get everywhere. But it was a 30-40 minute drive to Mustang Island or Padre Island National Seashore and a 20-30 minute drive to downtown. Still probably the best spot for what I wanted to do, but the distance on the maps don't show how crazy the traffic is in town or how long it will take to drive a short distance. South Padre Island Drive is absolutely awful!!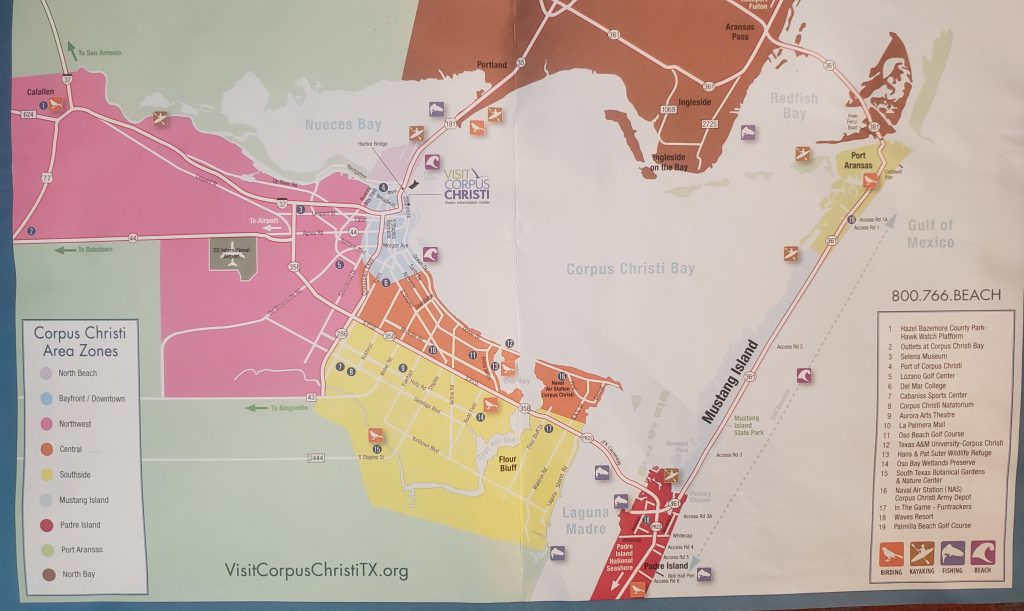 I only spent four nights here, about 3 1/2 days. I spent the first day on Mustang Island, visiting Port Aransas then Mustang Island State Park. There isn't a lot to do here, it's "just" the beach, no trails. But we spent several hours here, walking north and south, and laying on the beach reading and enjoying the sound of the waves.
I spent all day Friday at Padre Island National Seashore. I had a beautiful day, sunny and warm. I visited the Malaquite Visitor Center. There was a class of children there and they had a ranger presentation about sea turtles, conservation, and their habitat. I sat close by and eavesdropped.
Padre Island seems to be unique in their work with turtles. They get the turtle eggs, then incubate them in the sand where they were laid, and "schedule" the release. The release is, of course, based on the natural timing of the hatchlings. They monitor the status then move the incubated eggs back to the beach before the turtles hatch. The public can attend some releases.
I had a talk with Ranger Kara about the park, wondering why they allowed dogs but the Gulf Island National Seashore did not. She wasn't sure but we talked more about the turtles and their conservation, the trash on the beach (not mostly from visitors but washed up by currents), and working for the NPS. I also listened to their volunteer ranger lead a talk around the discovery table for the students; lots of interesting objects here all found on the beach by rangers or visitors. It included a dolphin skeleton, a rare find of shark cartilage, plenty of shells and seaweed, and odds and ends like an oil bottle and a bowling ball.
Boo and I walked miles north and south on the beach, then I decided to drive part of the "beach road". There are 60+ miles of unpaved, sand road to the southern tip of the island, but they recommend 4-wheel drive beyond the first 5 miles. I was concerned driving any of it in a VW sportwagen but didn't have any issues on the packed sand. It was quite enjoyable.
I started my Saturday with a visit to the USS Lexington. There are five carrier museums around the country. I've seen the Intrepid in NYC and the Yorktown in Charleston, but did not visit either of them. Not quite sure why I decide to visit the Lexington but glad I did. There are 5 self-guided tours. I entered on the Hanger Deck and saw "Aircraft Carrier: Guardian of the Seas" first, it's shown on the hour and I arrived just a few minutes prior to a showing. Then I followed the Hanger Deck Tour, went to the Flight Deck, the Bridge, then came back to the Hanger Deck and followed the Gallery Deck Tour and the Foc'sle tour. I skipped the Lower Decks.
I left Boo at the hotel for the morning during my visit. I came back to get him, then drove back downtown and just walked around all day. I started at Heritage Park, some beautiful old homes. None are open on the weekends. Some are currently used as businesses or museums.
I went over to Shoreline Boulevard, Bayfront Park and walked south all the way past the marinas, Water's Edge Park, to McGee Beach. I walked back up town along Water Street. After stopping at Nueces Brewing for a late lunch/early dinner, I took another walk along the shore at Cole Park then drove back to the hotel along Ocean Drive. This is a much more enjoyable drive then using the highways Google Maps had me on to to go downtown.
Restaurants
Thai Cottage A patio with outdoor seating and dog friendly, despite a sign saying service animals only. Had the excellent chili basil chicken, the Thai dumplings were only so-so and I shared those with Boo.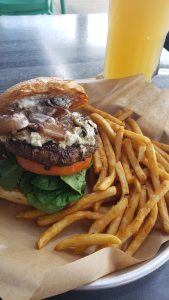 Grub Burger Bar On my way back from Padre Island I searched Yelp for "best burger in Corpus Christi" and this came up on top, just a block or so away from my hotel so very convenient, too. Outside seating, dog friendly. A great selection of different burgers made it hard to choose. The Scorpion sounded great but I got the You're My Boy Blue, delicious.
Nueces Brewing and BBQ Passed this when out walking downtown. Was going to stop at someplace closer to where I had parked by Heritage Park but couldn't find anyplace that had outside seating where I could have Boo. So late afternoon, before heading back to my hotel, I drove here. Had their brisket nachos and a flight of beer. The nachos were great but could really have used some salsa or hot sauce. Despite having a "condiment bar" it only include pickles, onions, lettuce and BBQ sauce. Who serves nachos without salsa or hot sauce?
 ** All photos property of Lisa, not to be copied or reproduced **