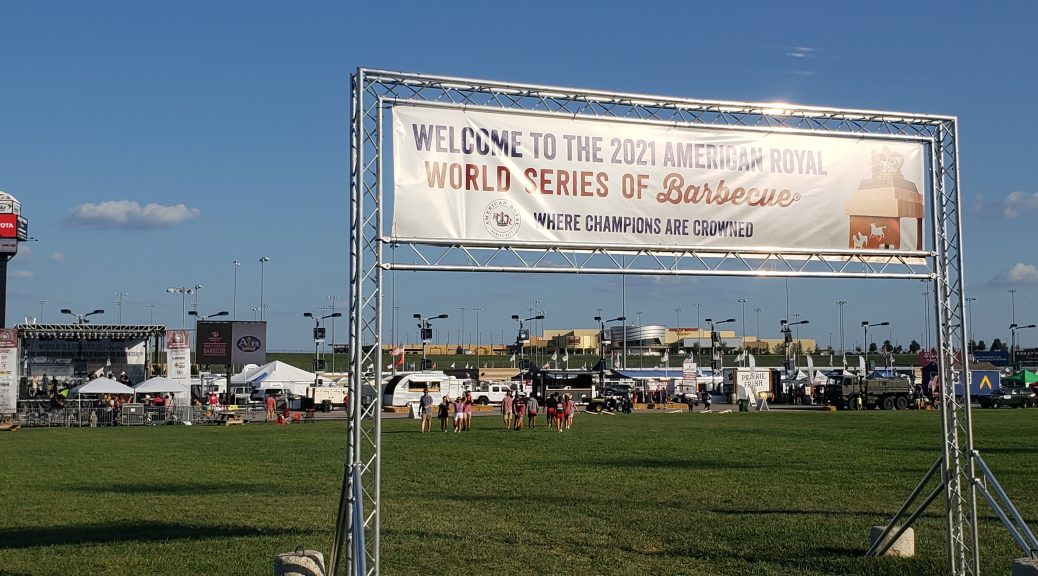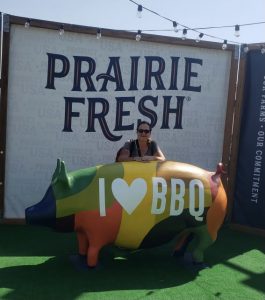 I had read about the American Royal World Series of BBQ and thought it would be interesting to go sometime. So "on the way" back to Illinois to get my car title and some other papers, I took a bit of a detour and stopped in Kansas City for three nights. The World Series is too big for the American Royal Center downtown so it is now held at the Kansas Speedway. I had purchased the "Royal Tour" tickets with a guided tour to meet and talk with several contestants. They also offered some great food! But I showed up WAY too early, there really wasn't much else to do, and the ticket did not allow reentry. Live and learn. Glad for the opportunity to see it, but plan for an hour or so in addition to any tour. That will be more than enough time to wander through the event. I wouldn't return and can't say I'd really recommend to anyone else.
I stayed an extra day to see just a little of Kansas City. The next day I purchased tickets to The National WWI Museum and Memorial. A very good museum, great artifacts, and well-presented information. Opened in 1926 but many updates over the years, several great videos and other interactive displays. I only spent about 3 1/2 hours here, including a short visit to the Tower for amazing views of the city.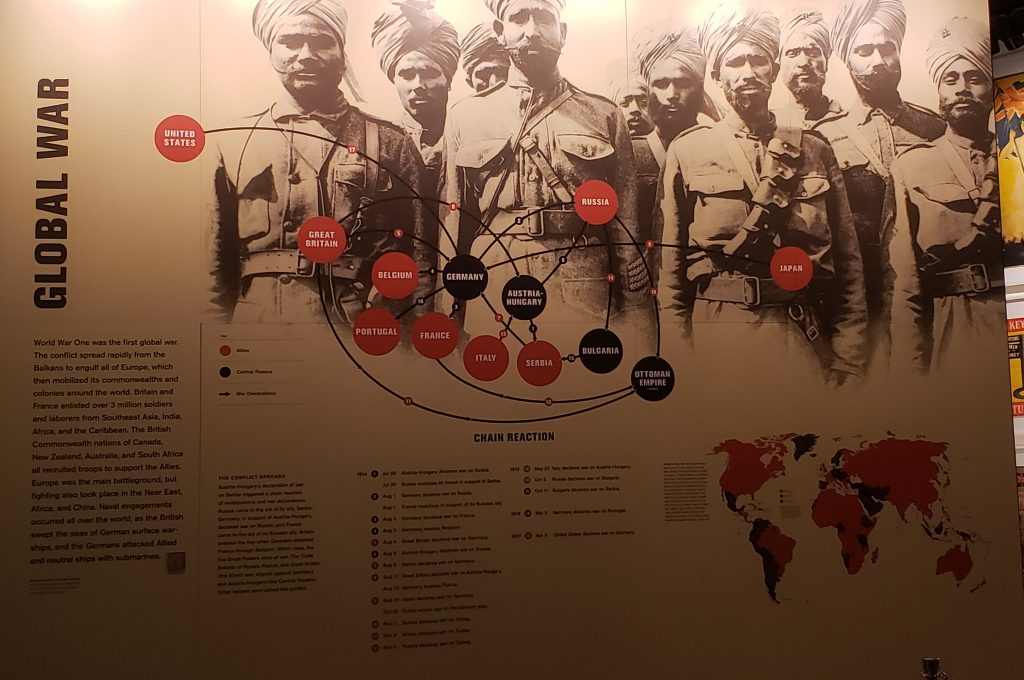 There is a lot to experience in the museum and more time would have been great. The visit starts in the theater with background to events prior to 1914, an explanation of the alliances, the Triple Entente and Triple Alliance, mutual defense agreements, and the declaration of war by all the countries after the assassination of Duke Franz Ferdinand. Fascinating! There are two huge galleries, 1914 to 1917 then 1917 to 1919 after the US entered the war.
After the visit, I returned to the hotel to pick up Boo and we visited the park Lewis and Clarke at Kaw Point, the site of their encampment in September 1806. We returned downtown to walk around and see many of the murals.
Kansas City, Kansas and Kansas City, Missouri offer a lot of activities and I didn't begin to really see what these cities have to offer. It was a short but enjoyable visit.
Restaurants
I had two very good meals, plus a free BBQ lunch at the World Series.
I ordered the Mexican Street Corn Fritters and 3 different tacos at Mission Joint Taco. I really wanted to try the fritters and the waiter said tacos were smaller and recommended them over a burrito but it was still too much food. I had three fritters and a taco for breakfast the next day. All delicious!
After visiting the museum I went back downtown to walk around and look at the murals then had dinner at Brewer's Kitchen. They have a great selection, including the Banh Mi burger. Spicy, wonderful flavors.
** all photos property of Lisa, not to be copied or reproduced **