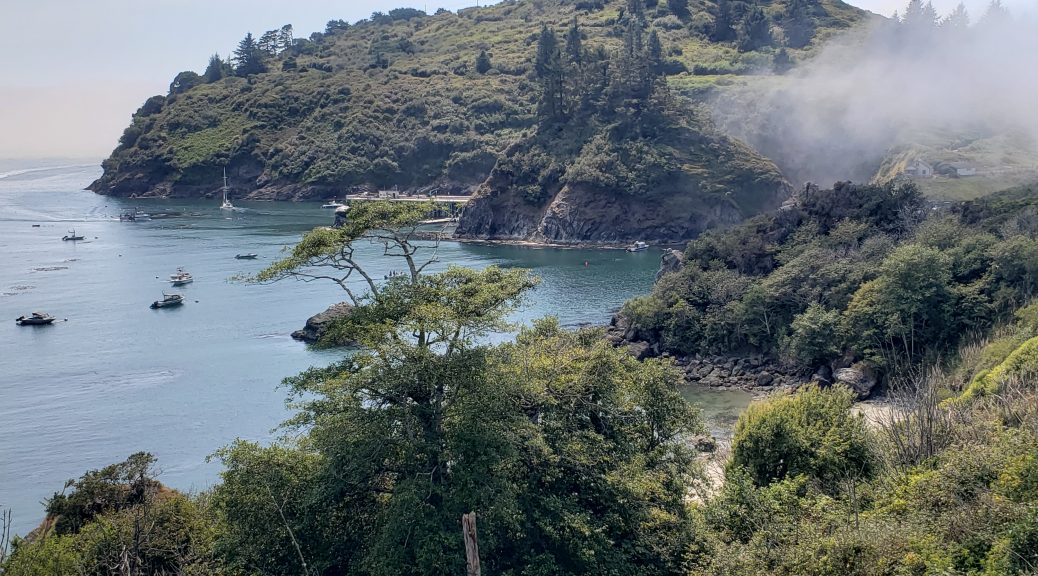 Driving the Pacific Coast Highway
Driving the Pacific Coast Highway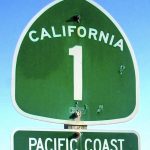 The Pacific Coast Highway runs from just north of San Diego all the way up to Seattle, Washington. Two years ago right after my retirement, during the "Summer of Lisa", I drove the coastal highway from Redwoods NP, California up the Oregon coast to Seattle, Washington.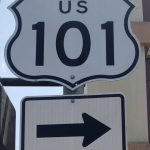 This year, I did it in several stages. When in San Diego, I drove Highway 101 to and from Carlsbad many times. While it still had heavy traffic, it was much more beautiful and certainly easier to drive than the bumper to bumper traffic on I5.
Ventura
I started in Ventura because I spent two nights in town to visit the Channel Islands. Even without visiting the national park there is plenty to see and do in town.
After leaving the park visitor center my first morning, Boo and I headed north to visit the Ventura pier and downtown Ventura. We picked up a walking map of the historic downtown from the visitor center. I had some great mahi-mahi tacos at Beach Tacos while enjoying the pier and great views and a beer from Ventura Coast Brewing.
After Boo and I walked out to the pier, we went back to visit Mission San Buenaventura. There is a small museum, a lovely church building, and beautiful grounds. This is the ninth mission in California, the last one founded by Father Junipero Serra, and one of the six missions he personally dedicated before his death.
I picked up a burger from a food truck that evening at Madewest Brewing. They have some good beer; they have flights of 4 ounces, half pours of 8 ounces, and even offer a taste before ordering. A very friendly staff, too.
Lompoc
After leaving Ventura, despite the "quick route" to my next stay via I5, I took the scenic route. My GPS doesn't allow me to choose path but I entered it city by city to get up the coast the route I wanted, going from Ventura to Lompoc, where I stopped to see La Purisima Mission. This church, unlike others I had visited on the mission trail, is no longer used and is part of a state historic park. I didn't spend a lot of time here and continued north after walking through the grounds and peeking in the church. There is a viewing area from a door in back but the church is empty and blocked off.
San Luis Obispo
What a beautiful town! The mission here, Mission San Luis Obispo de Tolosa, is definitely in use, they were having mass when I first walked by. Boo and I continued to the Mission Plaza and enjoyed a walk through downtown before I returned to see the church. There was a docent at the main doors giving some history of the church. I wish I had booked a few nights here to see more of the town.
Morro Bay
I made another stop in Morro Bay to see the rock and the state park. We enjoyed a nice long walk across the boardwalk, around the rock, and saw a lot of cute sea otter "rafts". It makes for a nice stop; if you're hungry or thirsty, there were plenty of places along the bay.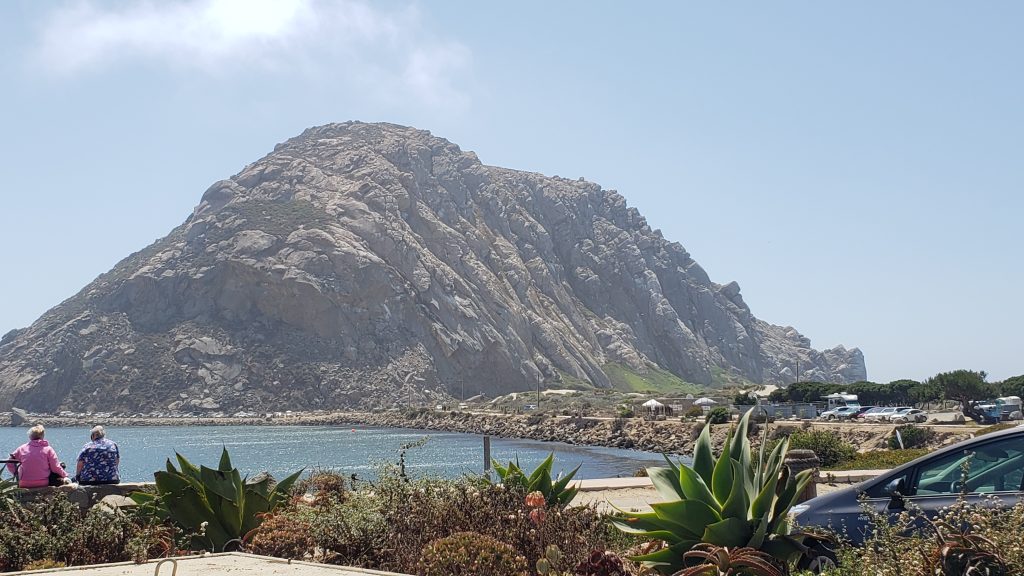 Big Sur
I stopped for the great views and some short walks on my way to San Juan Bautisa. I returned the next day for lunch at Nepenthe. This was recommended by a couple of different friends. The views are amazing. I showed up before they were open but they put my name on the wait list and I was seated when they opened at 1130. I mentioned sitting on the back patio but the hostess said her favorite place was on the side overlooking the ocean, it was much more peaceful than the patio which got packed very quickly.
I stopped at Bixby Bridge before continuing north. There are pretty amazing views here, which is why the parking areas on both the east and west side of the road are usually full.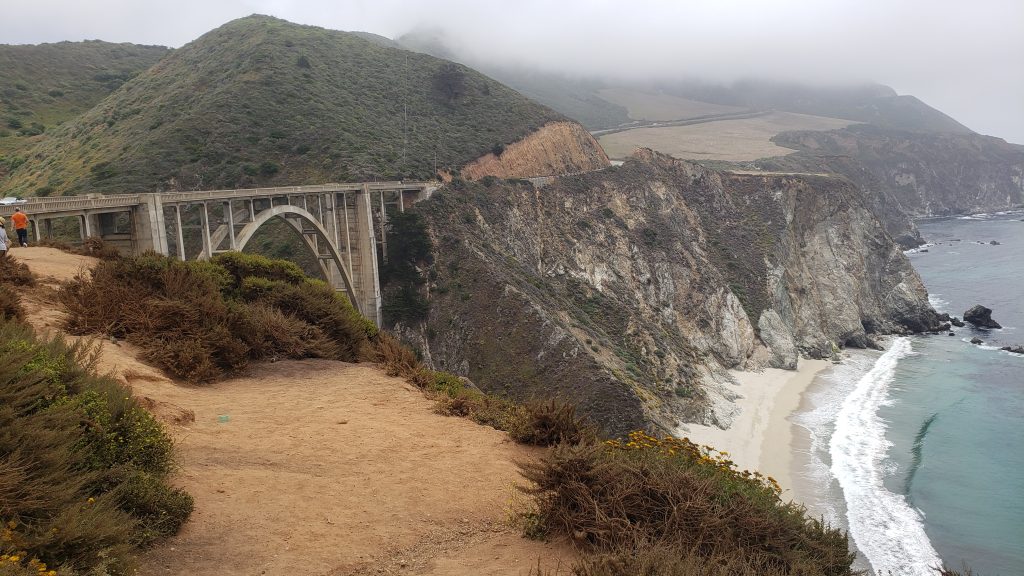 A few days later I went back to visit Point Lobos State Reserve. There is a $10/vehicle entry fee. There are many great trails here and it is a truly beautiful area. I started with the Cypress Grove trail, did the North Shore, Whaler's Knoll, Whaler's Cove and Whaler's Cabin, before doing the Sea Lion and South Shore Trails. Get here early! The parking lots fill up and so does all the parking along 101. I arrived just 10-15 minutes after they opened but when leaving around noon the lots were full, there were a dozen cars waiting to enter and cars parked on both sides of 101. No dogs allowed in park.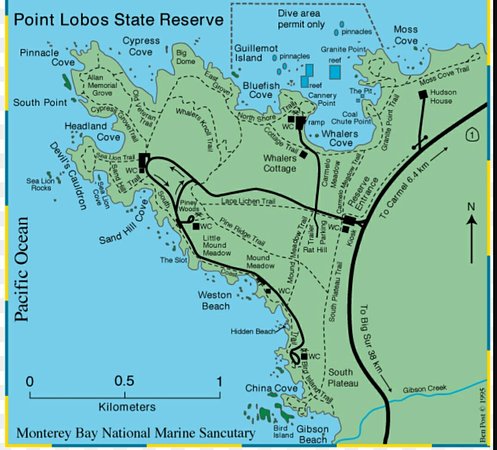 Monterey
I stayed in San Juan Bautista for a week. I booked this before deciding to drive Route 1 because I wanted to visit Pinnacles National Park. San Juan Bautista is quite a drive from Monterey but fairly centrally located to visit the park, Monterey, Pebble Beach, and more. I only decided to drive up Route 1 while in Val Verde and planning my route north, then booked stops at Rohnert Park/Santa Rosa and Eureka.
While in San Juan Bautista, I visited the museum and Mission San Juan Bautisa, I did the Historic San Juan Bautista walking trail and visited the Historic Park. I did some grocery shopping and had most meals at my AirBNB but did have a lunch at Smoke Point BBQ with an old high school friend who visited from San Jose. I had dinner one night at Dona Esther but definitely do not recommend, it's very bland food and way overpriced.
Coming back from the east entrance of Pinnacles I stopped for a flight at Mad Pursuit in Hollister before returning to San Juan Bautisa. They only had a few of their own on tap but a good selection of guest beers and a variety of styles. They had nice outside seating, dog friendly.
When visiting Monterey, I spent a few hours in the very touristy Cannery Row. There are a variety of shops and restaurants but also historical markers offering a great amount of interesting information. I learned about John Steinbeck's friend Ed Ricketts and his role as "Doc" in Steinbeck's Cannery Row.
I stopped at Presido Park and museum one day. Another day I visited Old Fisherman's Wharf, saw the Custom House and took one of their guided walking tours, where we visited Pacific House, the First Brick House, Whaling Station (see the whale bone sidewalk!), California's First Theater, and the Casa Del Oro.
I stopped at Dust Bowl Brewery before leaving town that afternoon. They have a food truck out back, Wedo's Tacos, where I had some really excellent nachos. Dust Bowl has some great beer, friendly staff and actually offer "tastes" before ordering. They do have flights and half pours but both are rather expensive compared to a pint.
I completed the other buildings on the Path of History on a later visit, seeing Casa Soberanes, the Larkin House and Sherman's Quarters on the grounds (where he stayed when was a Lieutenant during the Mexican-American war), and the French Hotel/R.L. Stevenson House. I also visited the museum in Pacific House, they have a lot of Native American art on the second floor, including a great selection of baskets, beadwork and weaving. The Path of History has a cell phone tour where you can enter stop numbers to hear about the buildings.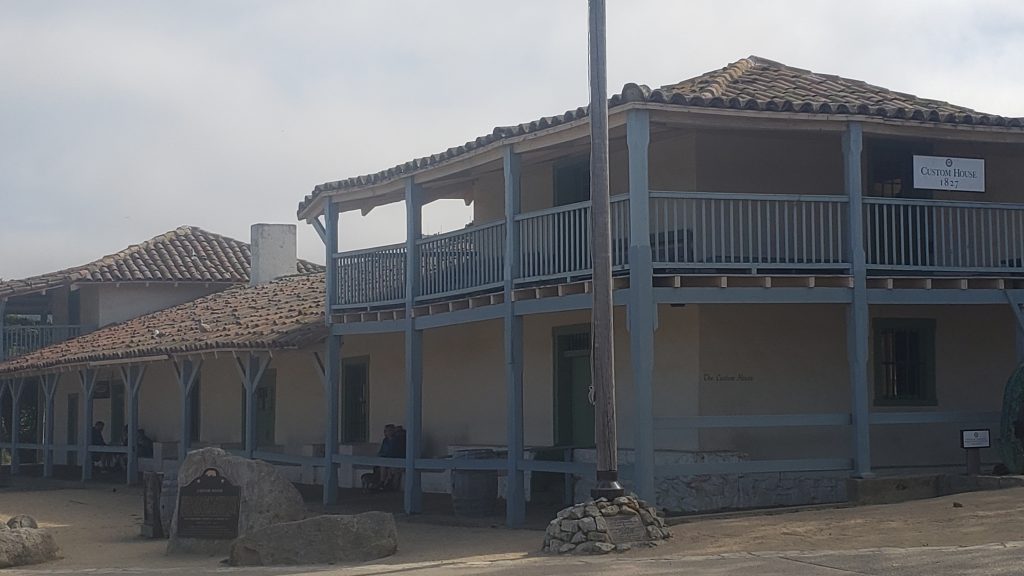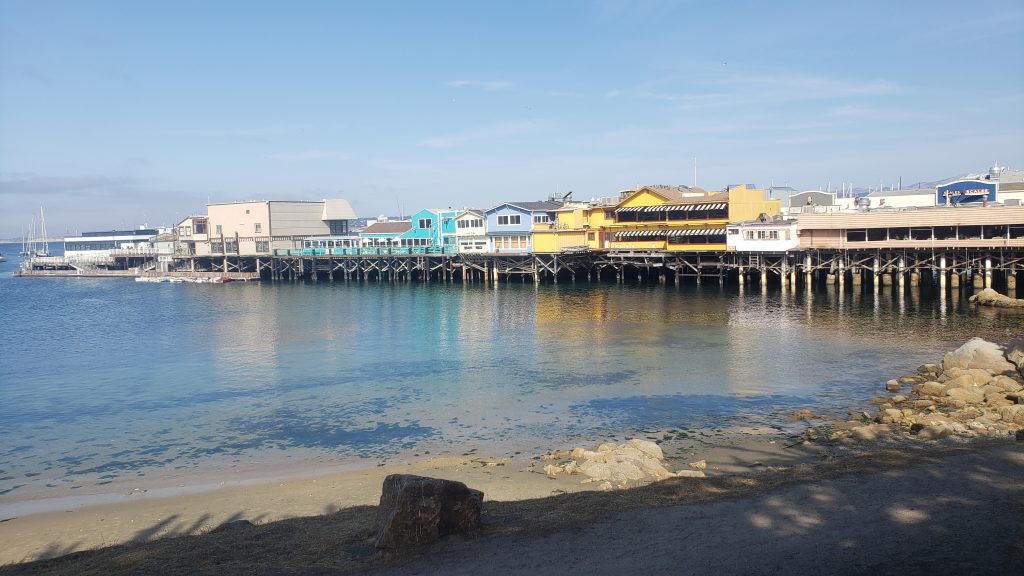 I also visited the beautiful "Royal Presido Chapel" or San Carlos Cathedral.
I was going to try to have lunch at the Old Monterey Cafe, recommended by my AirBNB hosts, but it was Tuesday and they were closed when I stopped by. I headed towards the Fisherman's Wharf area, but didn't really want to eat there. Those tourist places are always more expensive and, usually, the food isn't very good either. But when walking by I saw Dust Bowl open and Wedo's was serving. So I stopped in for a mahi-mahi taco and steak taco, $5/each and both excellent. They have really great food and very quick service. Boo and I walked along the beach, Bay Park, Lake El Estero, and Fisherman's Wharf before driving back to San Juan Bautista.
After a week in San Juan Bautista, I continued up the coast.
Santa Rosa
Heading north from San Juan Bautisa I stopped to see the Mission Santa Cruz. But their hours have changed from the website and it wasn't open. The church is a replica, the original was damaged in 1857.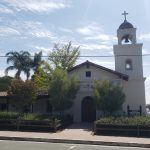 I wanted to stop at Big Basin Redwood State but big NO DOGS signs were on the path to the beach and start of the trails. I kept driving up the coast through Half Moon Bay, making it through the traffic in San Francisco and across the Golden Gate. I haven't visited San Francisco since 2004 when my daughter and I had a trip there, Yosemite, and Lake Tahoe. I did check lodging options before booking Santa Rosa and Eureka but couldn't find anything affordable, in a decent location, and where I could have Boo. I do regret at least not pulling over to walk across the bridge again. Love this city but it is very expensive.
I stopped for lunch at Muir Beach Overlook. There are picnic tables to enjoy the stunning view which made my ham sandwich and banana taste like a 5-star meal! I walked out to the point and read about the WWII batteries before continuing. I went to the visitor center at Point Reyes National Seashore. There are a lot of great exhibits here, and I started the road to the Limatour Beach where dogs are allowed, but I only had 3/16 of a tank of gas and there weren't many places to fill up. I was worried about making it the 20 miles to the beach and back to route 1 so turned around. I was going to drive to Bodega Bay then cut over to Rohnert Park but left Route 1 after Point Reyes to shorten my drive.
I had dinner and a few drinks at Bear Republic. I ordered the brisket and it wasn't very good. They had 8 beers on tap, 5 were IPAs with high IBUs, another was out, so basically had a choice of two. The kolsch was quite average. But it was walking distance from my hotel.
I had two nights here, but thought I had booked 3. I didn't quite have time to do all that I wanted. I did walk around downtown Santa Rosa, seeing the Historic Railroad Square, the West End, and did the walking tour of Old Santa Rosa Rural Cemetery. I had lunch, and a couple beer flights, of course, at Russian River Brewery. I toured Luther Burbank's Home and Garden. There is plenty more to do in the area plus 498 wineries to visit. I had 3 or 4 selected for my third day. Oh, well. Next time!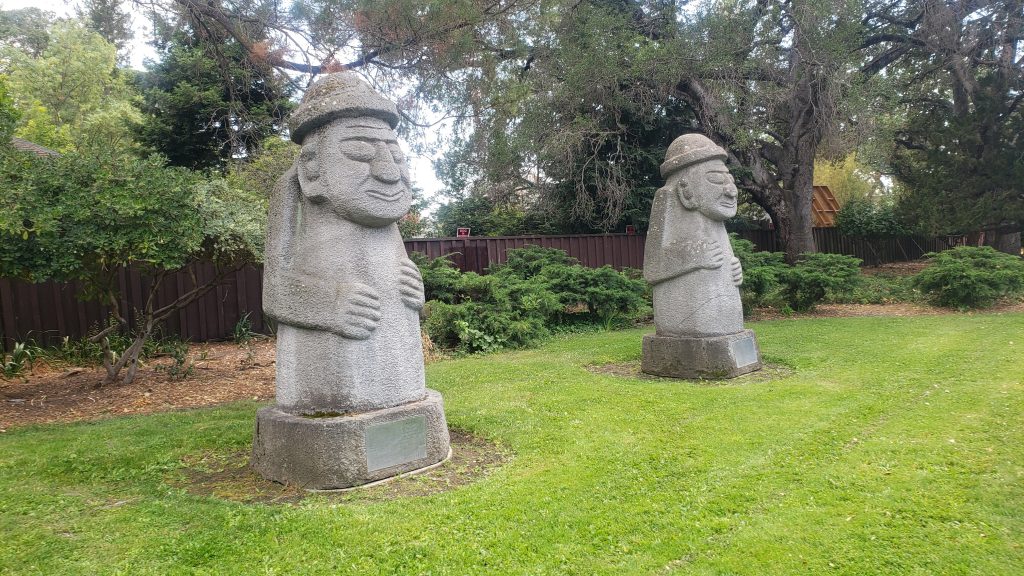 Eureka
Since I had missed it when driving to Santa Rosa, I headed directly east to Bodega Bay. I went all the way out to Bodega Head. Dogs were not allowed on the trails here or on the beach but I walked Boo around the edge of the parking lot and up to a view point before putting him in the car so I could visit the beach.
Back on Route 1 I made several stops in Sonoma Coast State Park. Dogs, per the website, are allowed on many of the trails and beaches. I mostly just stopped for the views and we did short walks. We did longer trails at Jenner Headlands Preserve, parts of the Raptor Trail and the Sea to Sky trail, both had great views! I wish I had stopped at the Goat Rock Beach, too. I could see it from the Sea to Sky trail. But it was already about 1400 and I wanted to see Mendocino before going to Eureka.
Mendocino is a lovely little town, worth the stop just to walk the Main Street and do some window shopping. I got a chocolate fix, buying 4 truffles at the Mendocino Chocolate Company. I had two for "lunch" and saved the others for treats the next couple days. Boo and I walked down to the beach and the trails out to the point. I only stopped for about 90 minutes then finished up the drive to Eureka that was still about three hours away. I arrived about 2000 Friday night.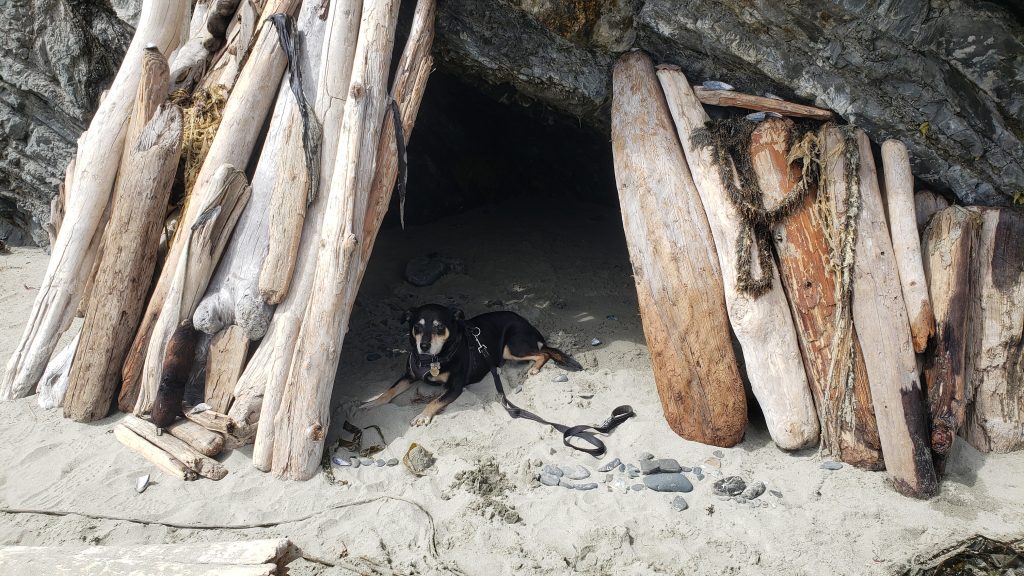 The next morning, I visited the Fort Humboldt State Historic Park. There are only a few buildings from the fort that are original. There is an interesting logging display with equipment and a walking trail with historical markers. Free entry and dogs allowed. Ulysses S. Grant was stationed here as a Lieutenant.
After stopping by to see the Carson Mansion (outside only, it's a private club) and a walk along the waterfront, I went to the visitor center. I picked up a map of town and a walking map of the town murals. They were also offering free history tours, leaving immediately. After finishing the one hour history tour, I walked around following their Mural Tour.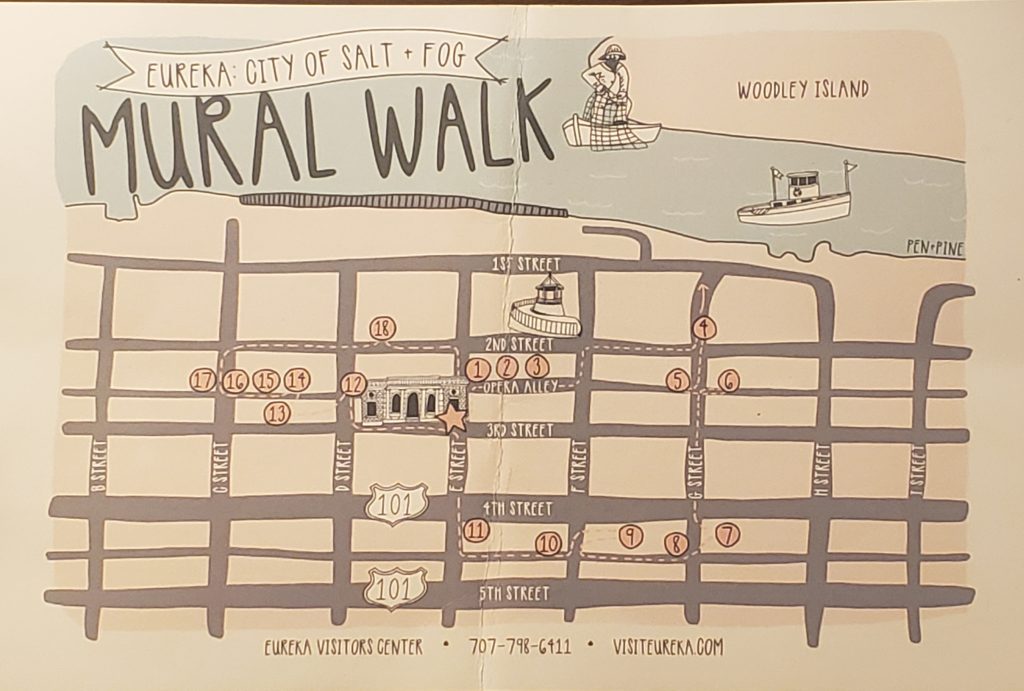 I drove out to Trinidad to see this cute little town. We walked down to the beach on some very difficult, steep, uneven stairs. Beautiful views, though! After walking through the little town, heading back to my car, I saw large "winery" and "wine tasting signs" at Moonstone Crossing Winery. They were offering tastings 4/$10. I don't know a lot about wine, even after my stay in the Finger Lakes and all the the wine I had there, but do know I don't like overly sweet or dry wines. And I do like both white and red. So the employee choose two whites Albariño, Sauvignon Blanc, and two reds, their Dulcinea blend, and their Dark as Night blend for me. All were very good.
I wanted to try the Lost Coast Brewery Cafe. I had skipped lunch so stopped in for early dinner a little before 1700. They were already very busy even that early. It was my first time in a crowded restaurant in months. I've been getting my food to-go or sitting on patios. I had a decent Bleu cheese burger. I've had a couple of their beers previously but tried 4 samplers of beers I hadn't had before. Service was good but it was so crowded I felt very uncomfortable. I wish I had gotten my food to go, I would have enjoyed it more.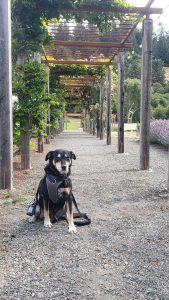 On Sunday, Boo and I started our morning at Sequoia Park Gardens to enjoy the flowers. This is a small garden, next to their zoo. Then we went to the Humboldt Botanical Gardens. Dogs are allowed, you just have to pay $5 for their entry. He's worth it and he enjoyed our walks, sniffing all the flowers and bushes. There are many trails here, most through the natural forest. The park is 44 acres and only 7 are developed gardens. The entry area has all their formal gardens, ornamental, native plants, roses, and more. There is a beautiful "temperate" garden up the hill and if you continue another mile or so through the woods, there is Peter Santino's "earth sculpture", "All Happy Now", a combination of a ziggurat and labyrinth. We stayed for about an hour for the music that started at 1300; the James Zeller Trio was playing 40s Jazz. Very nice!
Later that afternoon, I visited the Clarke Historical Museum. I didn't put the address in my GPS, just the name, so didn't realize it was the same building as the visitor center until I pulled up. Small, just the downstairs, but some interesting exhibits on fire fighting, a Victorian room, and my favorite, a huge room of baskets and weaving of the Native Americans in the area. Beautiful.
I picked up some great Pad Khee Mao as take-out from Siam Orchid Thai for dinner my last night in town.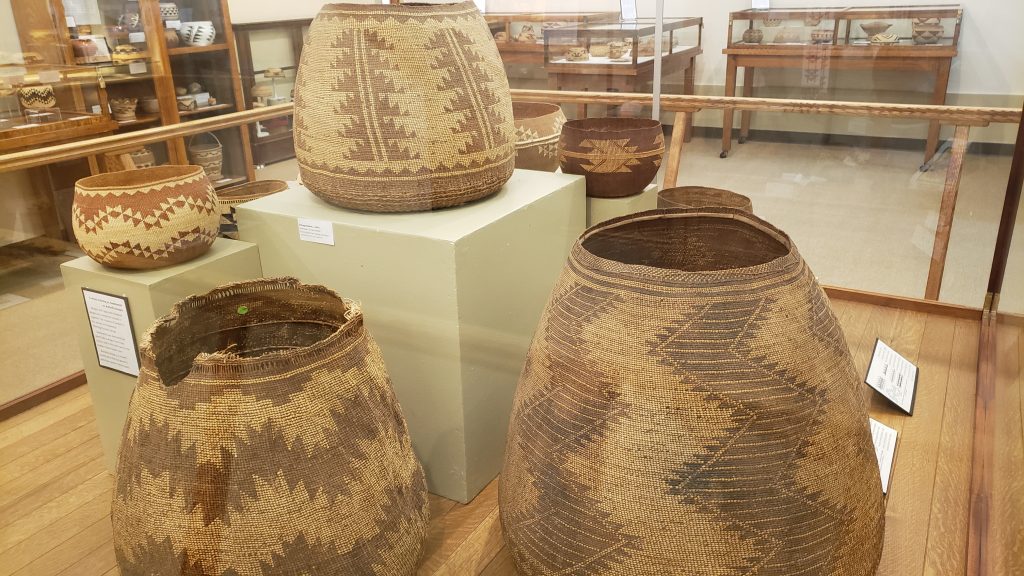 There is a lot more to see in the area, lots of small towns and state parks and beaches. There is much more to see on the entire Pacific Coast Highway, even with the week or more I took to drive from San Diego, I just saw highlights.
A truly classic American Road Trip. I'm so glad for the opportunity to experience this beautiful drive.
** all photos property of Lisa, not to be copied or reproduced **